Professional
Get flash to fully experience Pearltrees
[Note: A version of this post was originally published in September 2009. This information is important enough to cause us to reach into the vault and pull it back out for public consumption.—Ed.] On Monday morning of last week, the Michigan State University community (faculty, staff, and students) was greeted with the unfortunate news that ANGEL (our campus wide course management system) was down. The day dragged on with no fix. Many on campus (both student and faculty alike) reacted more like it was the zombie apocalypse than a problem with the server that would (eventually) get dealt with.
There are tons of free textures and background images online. Some good and some not so good. It can be a bit overwhelming looking for textures so I went through some of the free textures and included the ones I think work well for elearning courses. To save you some time, I looked around and only added textures that are free to use for commercial projects. Of course, it is a good habit to give props to ... Read the full article
Lon S. Cohen is a writer and social media strategist. He is @obilon on Twitter.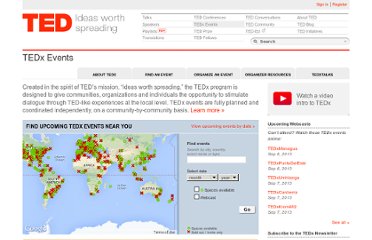 TEDxBroadway January 28th, 2012 TEDxBroadway returned for its second event, with a whole new cast of luminaries from on and off the famous New York stage. Audiences watched as social media expert Randi Zuckerberg, Disney Theatrical Group President Thomas Schumacher, actor George Takei, Wall Street Journal theater critic Terry Teachout, and many others came together to share ideas on how to make Broadway -- the area and the industry -- the best it can be. Learn more about this event » Image via PatchWork PR TEDxAIMS January 20th, 2012 Held at The African Institute for Mathematical Sciences (AIMS), TEDxAIMS explored ways to navigate the ideas of the future, starting with ones coming to rise in their hometown of Cape Town.