#NewhouseSM6
Google Chrome: Lady Gaga
This post originally appeared on the American Express OPEN Forum, where Mashable regularly contributes articles about leveraging social media and technology in small business.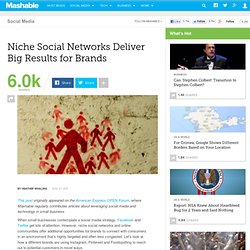 How to Hold a Google+ Hangout and Why You Should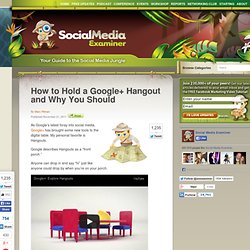 As Google's latest foray into social media, Google+ has brought some new tools to the digital table.
The 1% pro bono design program of Public Architecture - Home
Chelsea @ #NewhouseSM6
San Francisco's Alternative Online Daily News » Occupy Movement Enlists New Activists for Social Change Struggles
I visited Occupy Wall Street last week.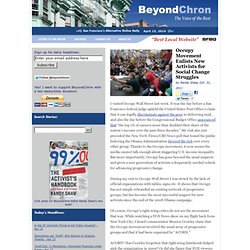 NBA Lockout Forces Fans to Tweet Weird Sports Reactions
The latest NBA lockout news is definitely hopeful. As the sun set on November 5, Twitter was rocked with information from the NBA labor update that, "progress is being made."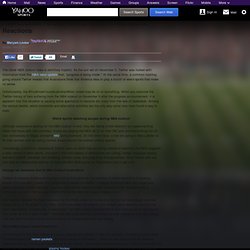 Social Media Users In Love: Romance Update [INFOGRAPHIC]
How do you meet people you'd like to get to know better? How do you treat each other once you're together? Social media turns out to be a great accelerator for exposing you to potential mates, but does that change the basic way people interact with each other?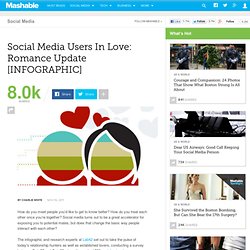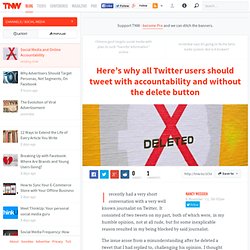 I recently had a very short conversation with a very well known journalist on Twitter. It consisted of two tweets on my part, both of which were, in my humble opinion, not at all rude, but for some inexplicable reason resulted in my being blocked by said journalist.
Here's why all Twitter users should tweet with accountability and without the delete button
chelseaaures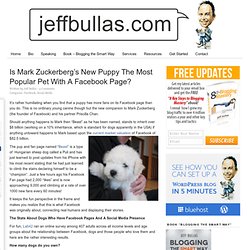 It's rather humiliating when you find that a puppy has more fans on its Facebook page than you do. This is no ordinary young canine though but the new companion to Mark Zuckerberg (the founder of Facebook) and his partner Priscilla Chan. Should anything happens to Mark then "Beast" as he has been named, stands to inherit over $8 billion (working on a 10% inheritance, which is standard for dogs apparently in the USA) if anything untoward happens to Mark based upon the current market valuation of Facebook of $82.5 billion.
Is Mark Zuckerberg's New Puppy The Most Popular Pet With A Facebook Page?
a soil- transmitted parasite that affects 740 million people worldwide Impact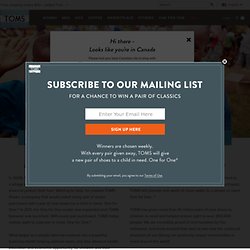 Learn More | www.onedaywithoutshoes.com
A few weeks ago, Mashable contacted some ad agencies and asked them to imagine how brand pages on could change in light of that platform's planned redesign.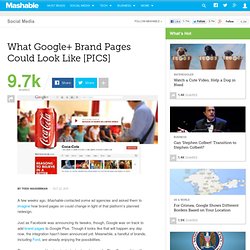 What Google+ Brand Pages Could Look Like [PICS]
It's bad for a tech startup when the founder wakes up to a barrage of emails saying the website crashed, or some part of it is broken.
Pinterest stands out in crowded social media field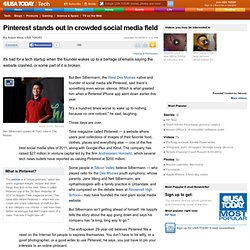 Best Education Sites screenshotBest Education Sites singled out Syracuse University as the most heavy Twitter user.
Syracuse University posts on Twitter more than any other college [Infographic]
Facebook Friend Count Linked to Brain Structure [STUDY]
All those hours you spend on Facebook may be adding grey matter, signifying greater density, to the part of your brain linked to social skills.
LinkedIn has launched Classmates, a professional networking tool that gives college graduates a high-level look at where their fellow alumni work and live, and what they do.
LinkedIn Launches "Classmates" for Alumni Networking
twitgoo
NFL Next 10 | NFL symposium
twitgoo
13 Ways for Bloggers to Make Money with Advertising
Trends: Social Media Advertising
Study shows how we've been sharing content for the last 5 years – Simply Zesty - Simply Zesty
Introducing a 10,000 square foot QR code - The world's biggest
Linked Influence
Inspiring & Funny Interview With Comedian / Actor Dane Cook on Storytelling & Social Media In AtGoogleTalks