Classmates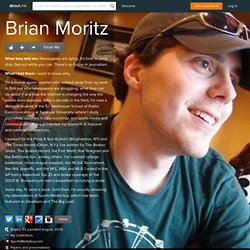 What they told me: Newspapers are dying.
Brian Moritz (brianmoritz
A Creative Mind
So, Imagine that the company you work for held a poll, and asked everyone if they thought it would be a good idea to put a soda machine in the break room.
MaloryAnne
Twitter
Kiersten Wing (KierstenWing) on Twitter
Twitter
Grace Marie Johnson
My first attempt at TweetChat could probably be compared to my first day here at Newhouse: scary and overwhelming.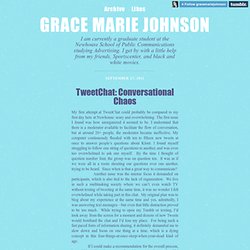 Lynessamarie
Twitter
Twitter