Recipes
Broiled Tilapia Parmesan Recipe. Gabbi's Chicken with Sun Dried Tomato Basil Sauce - Gabbi's Kitchen. Cajun Chicken Stuffed with Pepper Jack Cheese & Spinach - Yummyship. Cinnamon Roll Waffles. Cinnamon Roll Waffles I've had a tough time forgetting about those Cinnamon Roll Pancakes that I posted a few weeks ago.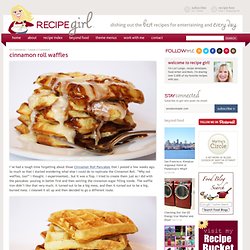 So much so that I started wondering what else I could do to replicate the Cinnamon Roll. Recipes - Dinner Ideas - Meal Planning. Healthy Baked Chicken Nuggets. Chunks of all white meat chicken breasts coated in breadcrumbs and parmesan cheese then baked until golden.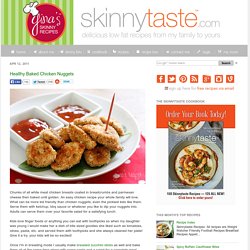 An easy chicken recipe your whole family will love. What can be more kid friendly than chicken nuggets, even the pickiest kids like them. Serve them with ketchup, bbq sauce or whatever you like to dip your nuggets into. Caramel Macchiato Cider with Cinnamon Cream. Try Kitchen View!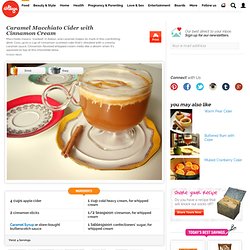 Take your computer to the kitchen and view this recipe full-screen, with step-by-step directions. Enter Kitchen View 1 Make Caramel Syrup and allow to cool.
100 Ways to Cook…
---