Web tools
15 Advanced DropBox Hacks & Tips
Tuesday, January 29, 2013 Comments We've updated this popular post for 2013 with all of the newest hacks we've seen for Dropbox :) Dropbox is an application for Windows, Mac & Linux that allows you to seamlessly & securely backup, store or share files between multiple locations.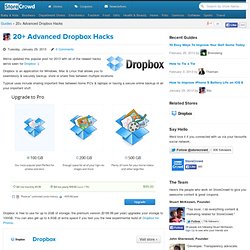 Tips: 15 Advanced hacks for Dropbox
How to Hack Your Dropbox: Five Amazing Mashups | Maximum PC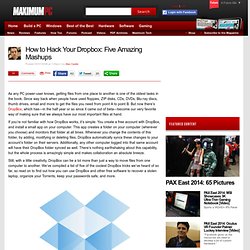 As any PC power-user knows, getting files from one place to another is one of the oldest tasks in the book.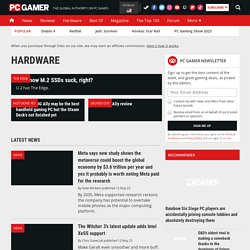 15 Hacks Every Dropbox User Should Know | Maximum PC
When you get right down to it, Dropbox is a pretty simple app. It syncs folders—that's it. But what makes Dropbox amazing is the sheer number of different ways you can use that functionality, by itself or in conjunction with other programs, to improve your computing experience.
Best Dropbox Hacks and Dropbox Portable | ShanKrila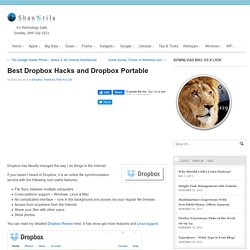 Dropbox has literally changed the way I do things in the Internet.