Dexter general info
Dexter
Dexter: Morning Routine
Dexter on TV.com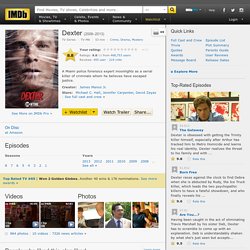 Edit Storyline Meet Dexter Morgan. By day he's a blood spatter pattern expert for the Miami Metro police department. But by night - he takes on an entirely different persona: serial killer.
He's smart, he's good looking, and he's got a great sense of humor. He's Dexter Morgan, everyone's favorite serial killer. As a Miami forensics expert, he spends his days solving crimes, and nights committing them.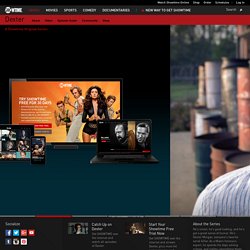 Dexter is an American television drama series which debuted on Showtime on October 1, 2006. The series centers on Dexter Morgan ( Michael C. Hall ), a blood spatter pattern analyst for the fictional Miami Metro Police Department (based on the real life Miami-Dade Police Department ) who also leads a secret life as a serial killer .