WEBQUEST RESOURCES
Using a WebQuest in Your Classroom
WebQuest.Org: Home
Search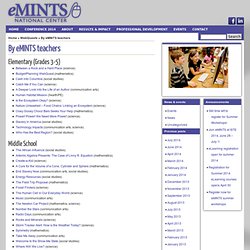 www.emints.org » By eMINTS teachers
Click to show allClick to hide all Grades 3-5 Communication Arts
The Integrated 21st Century (i21) Interactive Classroom is an engaging and personalized learning environment designed to optimize teaching and learning through the interconnected use of mobile computing, audio, visual and formative assessment technologies across the curriculum. With this vision, and funding through Proposition S, San Diego Unified has taken a bold step toward transforming the learning environment in each of its 7,000 classrooms. Over five years (beginning in 2009), approximately 20 percent of classrooms per year will receive a suite of new technology tools designed to create an engaging and personalized learning environment. Coupled with the digital tools is a comprehensive professional development and support plan designed to support achievement for all students.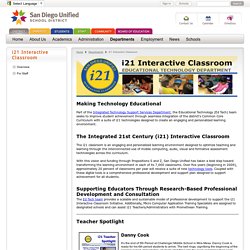 Third Grade through Sixth Grade WebQuests
Internet Expeditions: Exploring, Using, Adapting, and Creating WebQuests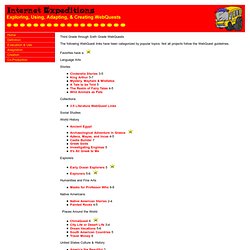 WebQuest 101 Part 4 -- Process
WebQuest 101 Part 2 -- How to make a WebQuest
WebQuest 101 Part 1 -- What is a WebQuest?
WebQuest Pitfalls
Educational Sites and Tools Sampler
Hunt for Intelligence
A Scrapbook on Domestic Violence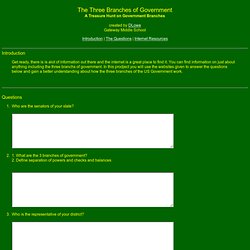 The Three Branches of Government
The Three Branches of GovernmentA Treasure Hunt on Government Branches created by DLowe Gateway Middle School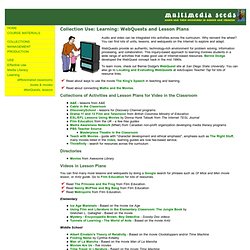 Multimedia Seeds: Collection Use: Learning: WebQuests and Lesson Plans
Audio and video can be integrated into activities across the curriculum. Why reinvent the wheel?