Jeux
The ten types of Marketing that are most used in 2013 by businesses across the globe large and small: These are the most important and expansive kinds of marketing - there are various other types that are almost sub-types of marketing Direct marketing - a form of marketing / advertising that is aimed directly at the individual customer. IN the past this was traditionally direct mail through your letter box with a 'Personalised' message offering a discounted product or service or perhaps free trial, that you are persuaded to follow up on with a phone number, website address, email address etc, that is tied to the direct marketing campaign.Experiential Marketing - arguably one of the more interesting and exciting types of marketing. Experiential Marketing campaigns are more than simply 'events' used for marketing purposes (as this is sometimes confused with event marketing), rather the aim is to allow consumers to actually experience the brand being marketed.
TenThings | A place to share ten things about yourself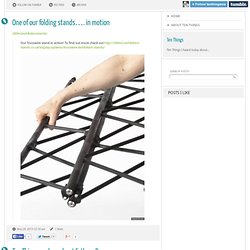 What is the color of happiness? Now you have an objective answer with 'The Color Of' app. When you search for something, the app will grab pictures from Instagram and overlap them to form an abstract image with a dominant color, which you can share on Facebook and Twitter, save as your phone's wallpaper, or even send as a postcard.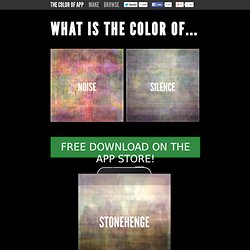 How to Participate