Man Made Environments
a universal city in the making
vidaurbana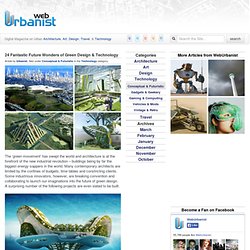 24 Fantastic Future Wonders of Green Design : WebUrbanist
24 Fantastic Future Wonders of Green Design
With these tips you can create an eco-friendly, natural swimming pool. By Douglas Buege and Vicky Uhland August/September 2002 Though fairly common in Europe, natural swimming pools (like the one pictured above in an Austrian family's backyard), are in their infancy in the United States.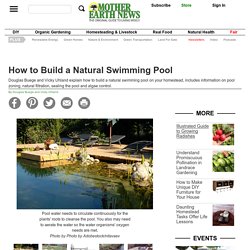 Sexy and sustainable- swimming pools you can drink from!
Everyone needs a bath *after* having been in the pool. Now, *before* entering a pool is good protocol, but ever wondered why is it so important to have a proper bath *after* having a proper swim in the pool?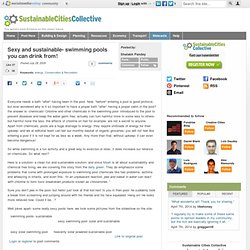 Environmental Building Technology | Introduction
Rob Steuteville has posted a terrific analysis on the New Urban Network rebutting the claim by the National Association of Homebuilders that "the existing body of research demonstrates no clear link between residential land use and greenhouse gas emissions."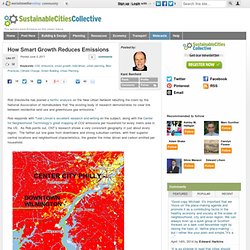 How Smart Growth Reduces Emissions
En Urbanarbolismo le ofrecemos nuestros servicios de diseño e instalación de jardines verticales. Nuestros sistemas pueden instalarse en diferentes climas creando superficies verdes que mejoran la calidad paisajística de nuestras ciudades. Ofrecemos una amplia gama de sistemas de jardinería vertical que se adaptan a direfentes requerimientos estéticos y funcionales:
Jardines verticales Urbanarbolismo.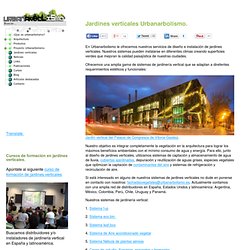 Building Smart Sustainable Communities | Building a Greener Tomorrow | Eco Friendly Sustainable Development/Architecture | Samskruti Builders Bangalore | Sanskriti | Samskruthi
green architecture notes
Pavement in the Park: How Removing Parking Adds Acreage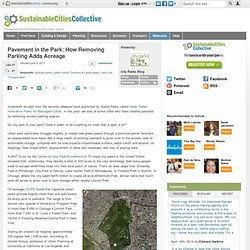 A seventh excerpt from the recently released book published by Island Press called Urban Green: Innovative Parks for Resurgent Cities . In this post, we look at some cities who have created parkland by removing excess parking spaces. Do you park in your park?
Sustainable Suburbia : A Walkable Suburb - MJP Architects - (Bui
Rails-to-Trails Conservancy:: Creating a nationwide network of trails from former rail lines:: Building healthier places for healthier people.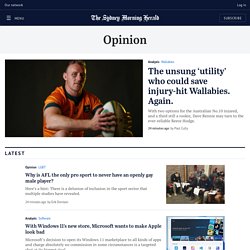 Higher Density Living
Illustration: Edd Aragon Up or out.