Shroud of Turin
Shroud of Turin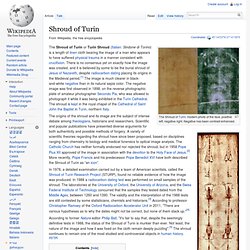 The Shroud of Turin : modern photo of the face, positive left, negative right. Negative has been contrast enhanced. The Shroud of Turin or Turin Shroud ( Italian : Sindone di Torino, Sacra Sindone ) is a linen cloth bearing the image of a man who appears to have suffered physical trauma in a manner consistent with crucifixion . [ 1 ] It is kept in the royal chapel of the Cathedral of Saint John the Baptist in Turin , northern Italy .
History of the Shroud of Turin
The Shroud of Turin: recent photo of the face, positive left, negative right.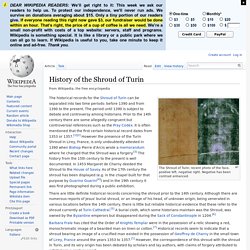 The ark that contains the Sudarium of Oviedo. The Sudarium of Oviedo , or Shroud of Oviedo , is a bloodstained cloth, measuring c. 84 x 53 cm, kept in the Cámara Santa of the Cathedral of San Salvador , Oviedo , Spain . [ 1 ] The Sudarium ( Latin for sweat cloth ) is claimed to be the cloth wrapped around the head of Jesus Christ after he died, as mentioned in the Gospel of John (20:6-7). [ 2 ] The small chapel housing it was built specifically for the cloth by King Alfonso II of Asturias in AD 840; the Arca Santa is an elaborate reliquary chest with a Romanesque metal frontal for the storage of the Sudarium and other relics. The Sudarium is displayed to the public three times a year: Good Friday , the Feast of the Triumph of the Cross on 14 September, and its octave on 21 September.
Sudarium of Oviedo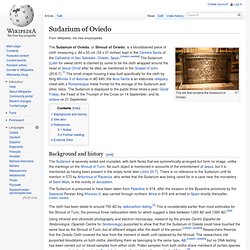 Is This the Real Face of Jesus Christ? - Page 1
By THEA TRACHTENBERG and SUZAN CLARKE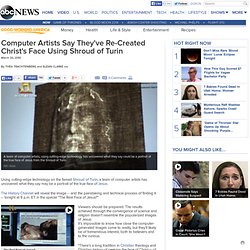 The Real Face of Jesus? — History.com TV Episodes, Schedule, & Video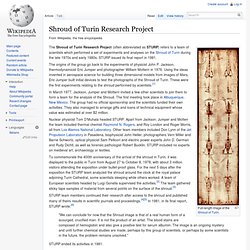 The Shroud of Turin Research Project (often abbreviated as STURP ) refers to a team of scientists which performed a set of experiments and analyses on the Shroud of Turin during the late 1970s and early 1980s. STURP issued its final report in 1981.
Shroud of Turin Research Project
The Shroud of Turin in 1931
Conservation of the Shroud of Turin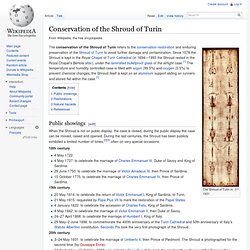 The Shroud of Turin Website
Shroud of Turin