Cooking
Vegetarian. Www.topsite.com/goto/tastespotting.com. :GourmetSleuth.com The Gourmet Food and Cooking Resource. Spinach & Mushroom Frittata « Teacher by Day – Chef by Night. You are less than a 1/2 hour away from a delicious & healthy breakfast made to please!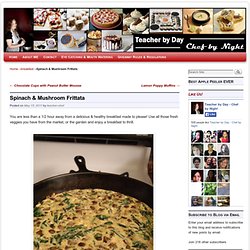 Use all those fresh veggies you have from the market, or the garden and enjoy a breakfast to thrill. Spinach & Mushrooms in this tasty frittata You can even switch out veggies and meats in this recipe to make this your go-to frittata that you can change your flavors as you and your family want. This was amazing as-is and was the perfect starter (with some garlic bread) to our Mother's Day celebration this year. Get your fresh ingredients & enjoy breakfast to thrill… oh yeah – this would make a great "Breakfast for Dinner" meal too! Equivalents and Measures.
Dinner
Baking. Cinnamon Sugar Pull-Apart Bread — Joy the Baker - StumbleUpon. I'm sorry.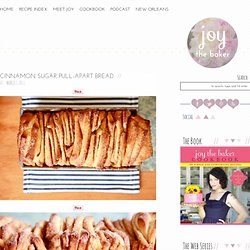 I know it's Monday morning and you probably came here for some pretty pictures of food that you could glance at, and then move on with your day… and here I go thrusting warm, soft cinnamon sugar bread in your face. It's not fair. Vegetarian.
---