Videos
The following list of videos was first compiled March 21st at Open Thinking. The post received much attention so I created this wikispace to keep the list updated.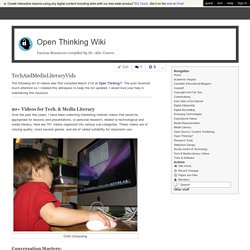 Open Thinking Wiki
Symphony | buzz museum
Leave me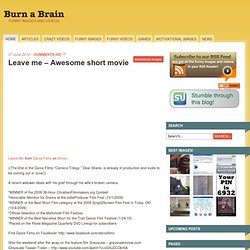 Leave Me from Daros Films on Vimeo.
We all love short animated films , but creating short film is very hard task. Putting whole story in 5 to 10 minutes is not easy. Can you imagine?
15 Amazing Animated Shorts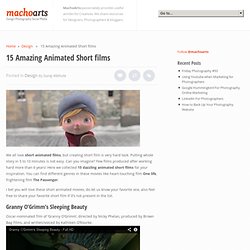 Bobby McFerrin hacks your brain with music
The Majestic Plastic Bag on Vimeo
Brian Greene on string theory
Lady Gaga Acapella Cover
Sarah Kay: If I should have a daughter
Musical glasses
A poem that will shake you… "Do not let one moment go by that doesn't remind you that your heart beats 900 times a day, and there are enough gallons of blood to make everyone of you oceans" ~ Anis Mojgani In the back of a large room at Powel's Bookstore I was half-heartedly listening to a poet I had never heard of.
Shake the Dust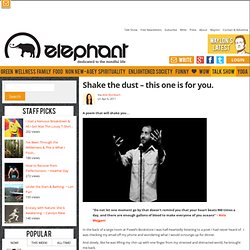 CDC - Cracow Dance Connection 29.04.2011 - Dance Flash Mob Kraków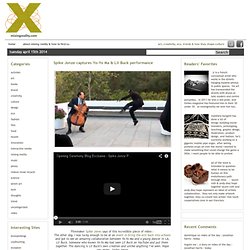 Spike Jonze - Yo-Yo Ma - Lil Buck
Filmmaker Spike Jones says of this incredible piece of video :The other day, I was lucky enough to be at an event to bring the arts back into schools and got to see an amazing collaboration between Yo-Yo Ma and a young dancer in LA, Lil Buck. Someone who knows Yo-Yo Ma had seen Lil Buck on YouTube and put them together. The dancing is Lil Buck's own creation and unlike anything I've seen.
what can you learn on youtube? - Tomash.soup
Eve Ensler on security
Bonny Lovy Hola Que Tal
Marijuana Prohibition is Unconstitutional
Biology That Makes Us Tick
First thing you need to know: Before doing anything else, you should simply click "play" and start watching the video above.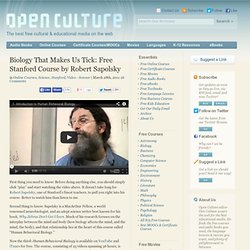 Girl Does Animal Impressions
Forever's Not So Long
(CBS) - There is a YouTube dancer named Forsyth who I've been watching for some time now. His moves are unbelievable, his style is off-the-hook and the grooves are just perfect. I have posted one of his videos above and another video below for your enjoyment, so... enjoy! The music he dances to is all done by an artist named Parov Stelar, who creates a very eclectic mix and remix of classic sounds in most cases. If you like his moves as much as I do, click here to check out his YouTube channel "takeSomeCrime" to see more. As a sidenote, we here at The Feed are big science nerds and have been doing some experiments with space and time.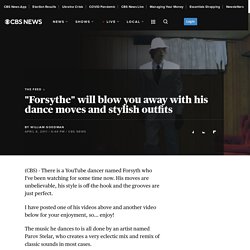 "Forsythe"
Slow Motion Dancing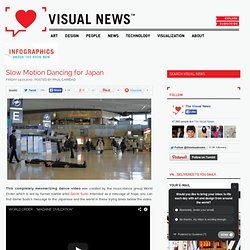 This completely mesmerizing dance video was created by the music/dance group World Order which is led by former martial artist Genki Sudo.
Life is like Coffee
Hamlet
The Ventures-Wipeout