Recipes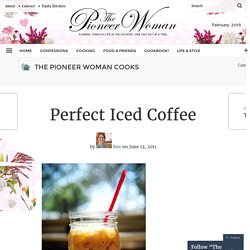 Iced coffee is my life. When I wake up, often around the time party animals on the west coast are just heading home, I start each day not with a cup of freshly brewed hot java, but with a tall, blessed glass of creamy iced coffee in a glass. I've been an iced coffee freakazoid for years and years.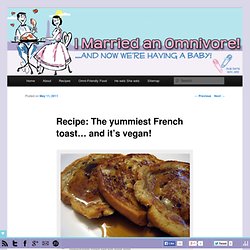 Recipe: The yummiest French toast… and it's vegan! | I Married an Omnivore!
Animal-friendly French toast with maple syrup One of my favorite breakfast foods is French toast . Traditionally made by dipping slices of thick bread into a beaten egg and dairy mixture to coat, then frying the bread in a pan or griddle slathered in butter or oil, French toast is one of those dishes that you don't have to "give up" when choosing to eat a meatless or vegetarian diet.
Homemade Pizza with Caramelized Onions, Blue Cheese and Thyme
Photos by Kevin Schuder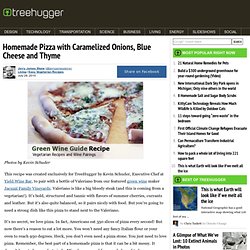 ~DriNkAbLeS~
sign up Login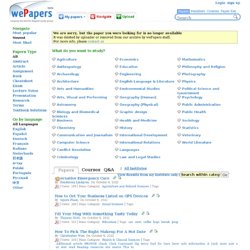 Red Chile Gravy Shrimp Enchiladas - New Orleans Blog Posts - Foodbuzz
17 Tempting Tofu Recipes to Try
Southern Fried Chicken Recipe : Paula Deen
Ingredients 3 eggs 1/3 cup water About 1 cup hot red pepper sauce (recommended: Texas Pete) 2 cups self-rising flour 1 teaspoon pepper House seasoning, recipe follows 1 (1 to 2 1/2-pound) chicken, cut into pieces Oil, for frying, preferably peanut oil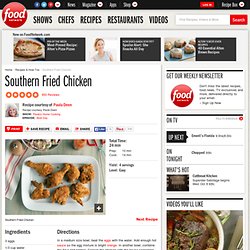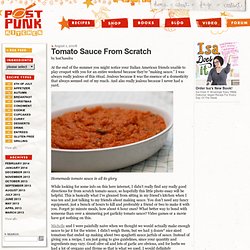 August 1, 2008
Tomato Sauce From Scratch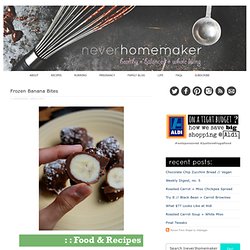 Planning to try this recipe?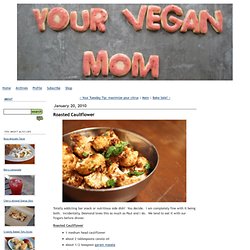 Totally addicting bar snack or nutritious side dish? You decide.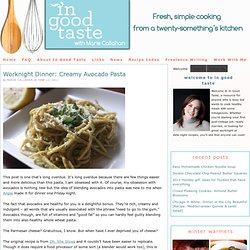 This post is one that's long overdue. It's long overdue because there are few things easier and more delicious than this pasta.
Our apologies. The page or info you're looking for isn't here anymore, but don't stress.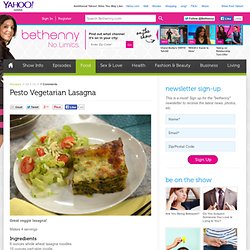 Dutch Babies – Easy Oven Pancakes — A Food Centric Life
A cross between a pancake and a popover, Dutch Babies are an easy breakfast treat ready in about 20 minutes.
Recipe: Spaghetti Squash Tossed with Olive Oil, Avocado and Parmesan How long does it take? 35-45 minutes Category: Vegetarian Name: Melinda Why is it a favorite meal?
Melinda's Spaghetti Squash With Avocado and Parmesan Quick Weeknight Meals Recipe Contest 2009 | Apartment Therapy The Kitchn
Even before we'd been to the Northstar Cafe in Columbus, Ohio, we'd heard about their veggie burgers. "They are unlike any other veggie burger you've ever had," we were promised by both vegetarians and non-vegetarians.
Recipe: Best-Ever Veggie Burgers from Northstar Cafe Restaurant Reproduction | Apartment Therapy The Kitchn
Choose Your Diet & Preferences
Ayurvedic Diet & Recipes
Best Breakfast in Bed
MasterChef: A Bad Name
5 Foods You Should Grow in Your Own Backyard"