Stereoscopy
Hand Held Stereoscope, wood with veneer. Courtesy Design of the Time.
Stereoscopic Viewers
Stereoscopy.com - The World of 3D-Imaging! (3D Photography / Stereo Photography)
London Stereoscopic Company - Official Web Site
Vintage Stereoviews =view - a set on Flickr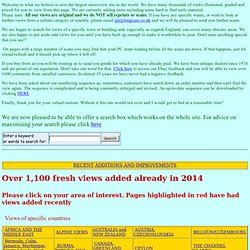 Welcome to what we believe is now the largest stereoview site in the world.
stockpage
John Pitcher Spooner California Stereograph Collection