Pinterest as Social Media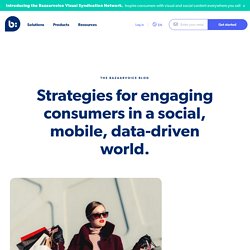 Over the coming weeks, Pinterest users will see "Activity" tabs replaced with "News" tabs on their web-based profile pages. Even though the Activity tab showed you who was repinning your images, we're excited about the new information Pinterest wants to make available with the Activity tab. Once your account gets upgraded, you'll also see content from your News tab show up down the left side of your home page. It's a great way to go beyond raw Pinterest statistics to discover more about the people who love your pins. This feature can help casual Pinterest users explore the network for kindred spirits. After all, we can predict that someone who repins our stuff will probably like many of the same things.
Three kinds of people you'll meet through Pinterest's News Tab | Curalate Insights: Pinterest, Instagram Analytics & MarketingCuralate Insights: Pinterest, Instagram Analytics & Marketing
Get ready to start hearing a lot about Pinterest. From the New York Times to The Wall Street Journal to XOJane it seems like more people in the mainstream press are covering and integrating Pinterest into their day to day media consumption habits than us covering the niche tech vertical. To give you some idea of how hot this product is, know of any other invite-only beta that has over 1.5 million active users on Facebook? Despite the whispers of Instagram-levels of user growth and elite investor interest, the tech press hasn't yet quite caught on to the Pinterest phenomenon. Why not? Well aside from the fact that founders Ben Silbermann, Paul Sciarra and Evan Sharp are super press shy (and that women users, who are still sadly marginalized, are first on the bandwagon), the site touts itself as a "virtual pinboard" — and no one has any idea what that means.
Pinterest Joins Twitter And Facebook As The Newest Self-Expression Engine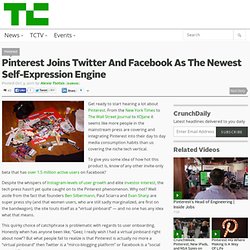 5 Ways to Use Pinterest as a Community Building Tool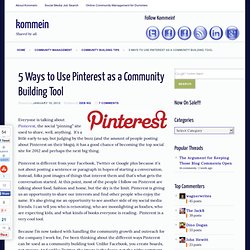 Everyone is talking about Pinterest, the social "pinning" site used to share, well, anything. It's a little early to say, but judging by the buzz (and the amount of people posting about Pinterest on their blogs), it has a good chance of becoming the top social site for 2012 and perhaps the next big thing. Pinterest is different from your Facebook, Twitter or Google plus because it's not about posting a sentence or paragraph in hopes of starting a conversation. Instead, folks post images of things that interest them and that's what gets the conversation started. At this point, most of the people I follow on Pinterest are talking about food, fashion and home, but the sky is the limit. Pinterest is giving us an opportunity to share our interests and find other people who enjoy the same.