Blogger Resources
Drop Down Menu Widget For Blogger · How To Do ? Tech
General The following Terms and Conditions shall apply to the business relationship between the domain of www.bogabids.com (hereinafter: Bogabids) and our users. By using Bogabids the user accepts the following Terms and Conditions, as well as the manner in which Bogabids operates as described on our website. Any variations or alterations in the following Terms and Conditions shall only be binding if agreed to in writing.
How toCustomize the Date Format on Blogger
How To Install a Blogger Template, The Complete Guide and The Problems often Occur. | JackBook.Com
Update 25 September 2008: The very nice graphic at Guide to Malaysia has been replaced by a leaderboard ad unit from Nuffnang. When there are no incoming ad, the ad unit is minimized to a tiny logo
Adding a graphic to your blog header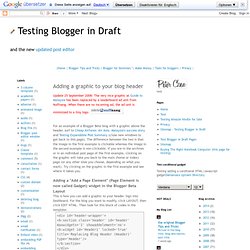 :: How to Add Google Translator Widget to Your Blog - Blogger Templates
What's you first reaction when you land on a website that's written in Russian, Chinese or Japanese ? Most of us would hunt for that English language translation flag and if that's missing, we will copy-paste the site address in Google Translate website or Yahoo Babelfish to convert the site content to English.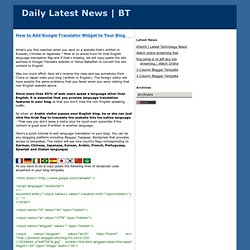 While searching for a free solution for hosting some demo clips in my composition portfolio, I found 1 Pixel Out's flash audio player below to be a lightweight and customizable solution.
Using 1 Pixel Out's Wordpress Audio Player In Blogger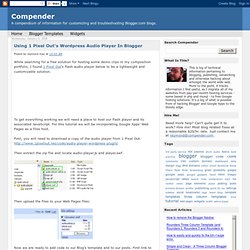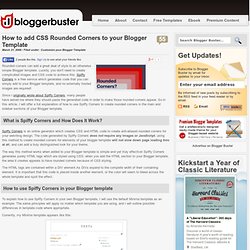 Rounded corners can add a great deal of style to an otherwise simple Blogger template. Luckily, you don't need to create complicated images and CSS code to achieve this: Spiffy Corners is a free service which generates code that you can simply add to your Blogger template, and no externally hosted images are required!
How to add CSS Rounded Corners to your Blogger Template
New Blogger Tag Cloud / Label Cloud
These all are free to download XML templates which will work with the new blogger {blogger beta}.Most of them are 3 columned ones.They have a back link back to this page.You can remove it if your want.If you want to motivate me, the donation option below is all yours. How to install your templateStep 1.Click on Template title (For eg. "Minima White")
New blogger templates (XML) 3 columns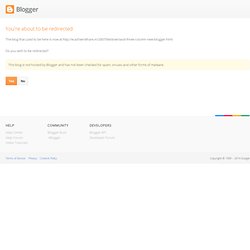 Free Blogger Skins