Read Later.
a curated marketplace for independent artists and designers | Cargoh
What factors do you consider when you are selecting a book? Where do you turn when you want to talk with other readers about books? Why not start a book club? Or, find out what book clubs are already going online or in your local area.
Read & Study Books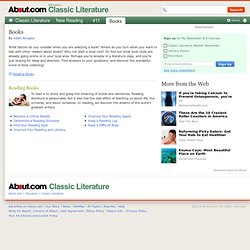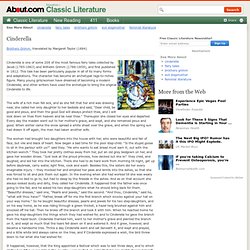 Brothers Grimm, translated by Margaret Taylor (1884) Cinderella is one of some 209 of the most famous fairy tales collected by Jacob (1785-1863) and Wilhelm Grimm (1786-1859), and first published in 1812. This tale has been particularly popular in all of its many forms and adaptations. The character has become an archetypal rags-to-riches figure.
Mail art (also known as Postal art and Correspondence art) is a populist artistic movement centered around sending small scale works through the postal service. It initially developed out of the Fluxus movement in the 1950s and 60s, though it has since developed into a global movement that continues to the present. The American artist Ray Johnson is considered to be the first mail artist, and the New York Correspondence School that he developed is considered the first self-conscious network of mail artists.[1][2] Media commonly used in mail art include postcards, paper, a collage of found or recycled images and objects, rubber stamps, artist-created stamps (called artistamps), and paint, but can also include music, sound art, poetry, or anything that can be put in an envelope and sent via post.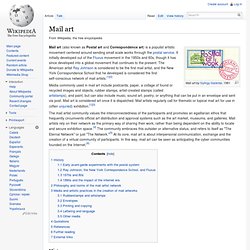 Mail art
Launching Soon
Hiroette.com ||| Japanese Facemarks(smileys) |||
Discover Yourself!
1001 Books To Read Before You Die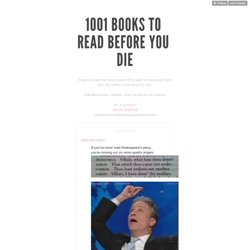 These posters do just that, capturing some of the wisdom written by the great philosophers that have gone before us, those who explored the far boundaries of human understanding and wisdom. The bold, black and white typography against a newsprint like halftone, is just the right look for such truthful statements strongly said. The series of posters was created by Max Temkin, a designer and print maker from Chicago, Illinois. He was inspired to create the set after a retiring teacher gave him a poster containing an enlightening message from Friedrich Nietzsche… but one that was designed in a fashion far less inspiring than the quote itself. Looking to create something more fitting of the wise words these thinkers gave us, he recently started a Kickstarter campaign to raise funds and sell the beautiful hand silk-screened posters at a bargain price of $20 a pop… and has had a huge amount of interest. In fact, he's sold 1362 prints to date.
The Hot Word | Hot & Trending Words Daily Blog at Dictionary.com - Part 2
Katimameg
October 2010
Gokatimavik – Get a life! – Dégage!