Software_Sites_&_Info
BlueFive Software. Download Center. Freebyte. Freeware file splitter for a variety of platforms (Windows, Linux and more).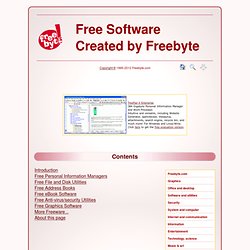 Why split and recombine files? For instance, think of a file of 50 Mb, and try to send it to a friend, post it in a newsgroup or upload it to a Website or FTP server. It is usually easier to send/receive, upload/download smaller parts than handle the entire file in one go. HJSplit can also be useful for backups. A file of e.g. 10 gigabytes in size can be split into smaller parts which then can be burned to CD's, DVDs, copied to USB sticks or uploaded to an online backup service.
MyWebAttack. SnapFiles Pro is the subscription version of our popular SnapFiles software download site.
We call it the "Pro" version because it offers a variety of additional features that are mostly of interest to users that are frequently downloading software and want more control and features like download tracking, update notifications etc. Our Pro version offers the same software downloads that are available from our public site , so there is really no need to join our subscription site, unless you are interested in the additional features that we offer.
Wilders. Collake Software. MajorGeeks. Karen's Power Tools. DS Freeware for MS Windows. DsSFV is an essential tool for integrity verification of downloaded or copied MP3, AVI, ISO and other files. dsSFV can scan entire folders and create a list of file CRCs in the popular "Simple File Verification" format, or verify an existing SFV list.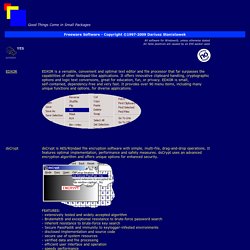 This can also be used to detect any file tampering by viruses, hackers, crackers, etc. dsSFV is a very small, fast and efficient application designed without VB, MFC, or similar bloatware. Deep integration with the system makes it extremely simple to use. dsSFV offers many unique options, including logging, diagnostics, statistics, built-in SFV editor, as well as flawless processing of SFV files from other systems like UNIX or Mac. Freeware on GRC.COM. Camtech 2000. eQ2000. "Reasonable people adapt themselves to the world.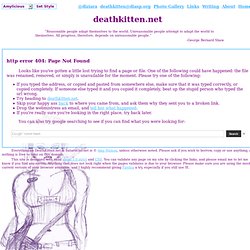 Unreasonable people attempt to adapt the world to themselves. All progress, therefore, depends on unreasonable people." -George Bernard Shaw. Free Windows Software. Links to Freeware. TinyApps. TeraByte Unlimited. Extract It (Click here for FTP Download) Extract it is a DOS based data report extractor utility.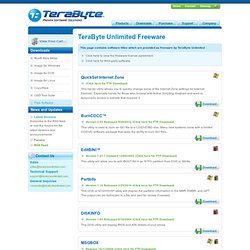 It enables you to extract and export selected fields from an ASCII report file to a standard ASCII report file to a standard ASCII delimited file. This file can be imported to just about any database or spreadsheet application. Freeware Home. Pricelessware. Hotfiles. Software Design. Nonags. Project. Easy Desk Software. ArsWare.
---