Security_Intelligence
Computer Cops
TechNet Security
Frequently Asked Questions
Computer Security
Computer Security
Learn to Manage Default Shares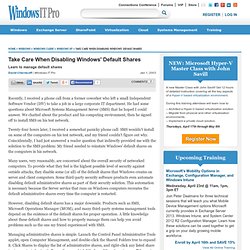 Recently, I received a phone call from a former coworker who left a small Independent Software Vendor (ISV) to take a job in a large corporate IT department.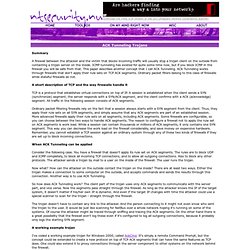 Summary
ACK Tunneling Trojans
Security Links
NSA Security Recommendation Guides
IMPORTANT: This article contains information about modifying the registry.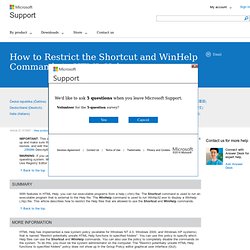 Shortcut and WinHelp Commands in HTML Help
Security Notification Service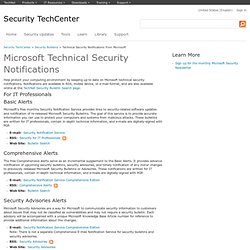 Help protect your computing environment by keeping up to date on Microsoft technical security notifications.
Information Security Magazine
Internet Storm Center
Razor