Manufacturers
Celebrating the Marriage of Automotive and Consumer Electronics at CES With an average number of 315 weddings per day, Las Vegas definitely takes a top spot on the list of locations for forging bonds. Ever since Ford CEO Alan Mulally's keynote at CES 2010 the automotive industry has come back to Sin City in early January for dates with consumer technologies.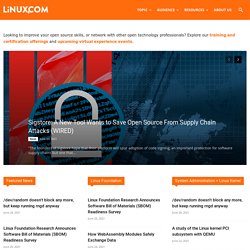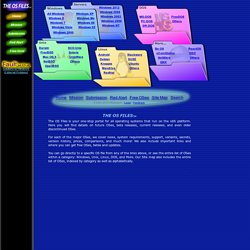 The OS Files is your one-stop portal for all operating systems that run on the x86 platform. Here you will find details on future OSes, beta releases, current releases, and even older discontinued OSes. For each of the major OSes, we cover news, system requirements, support, variants, secrets, version history, prices, comparisons, and much more!
Michael's Minutes
IT World Pty Ltd - PC Computer System and Components
What Atlassian's move says about Australia's startup scene Startup community calls for more active government role to encourage growth. Six more US retailers hit by Target-like hacks, security firm says Cybercriminals have stolen payment card data from six more U.S. retailers using similar point-of-sale malware that compromised Target, a computer crime intelligence company said Friday. The smartest cars may need 5G, Ericsson says Some of the most futuristic features envisioned in networked cars will depend on 5G mobile technology that probably won't be available in full until 2020, according to Ericsson's chief technology officer. How Intel is buying a piece of the tablet market Intel has an ambitious goal for 2014: get its Atom chips into 40 million tablets, or four times the number of tablets that had Intel inside in 2013. But rather than do it by tailoring its products to what tablets now demand, the cash-rich company has another plan: pay tablet makers to use its chips.