Incentives
ABR - Home Page
Since 2007 the Shoeboxed team has been working tirelessly to keep our users organized and give them more time to focus on their business, their family or whatever it is in life they love to do. And with over 500,000 users in 100 countries worldwide, we think we've gotten pretty good at it! Driving this organizational revolution is a group of over 50 ambitious, talented and passionate entrepreneurs and young professionals from around the world. From our headquarters in Durham, North Carolina, to our offices in San Francisco, California, and Sydney, Australia, the Shoeboxed team is 100% committed to helping you save time, money and headache. We love meeting our customers (and potential customers!) and hearing more about how we can improve our service.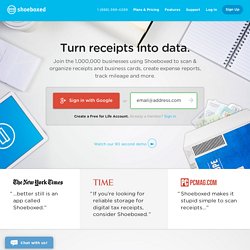 Federal Incentives (United States)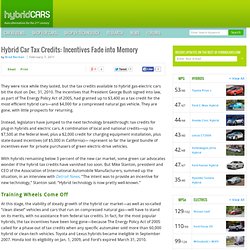 They were nice while they lasted, but the tax credits available to hybrid gas-electric cars bit the dust on Dec. 31, 2010. The incentives that President George Bush signed into law, as part of The Energy Policy Act of 2005, had granted up to $3,400 as a tax credit for the most efficient hybrid cars—and $4,000 for a compressed natural gas vehicle. They are gone, with little prospects for returning.
Welcome to ATOassist
ABR- Home Page