Cool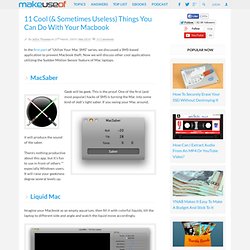 In the first part of "Utilize Your Mac SMS" series, we discussed a SMS-based application to prevent Macbook theft. Now we will discuss other cool applications utilizing the Sudden Motion Sensor feature of Mac laptops. MacSaber Geek will be geek. This is the proof.
11 Cool (& Sometimes Useless) Things You Can Do With Your Macbook | MakeUseOf.com
Swiss MSDN Team Blog : Microsoft Surface Computer Unboxing!
The first Microsoft Surface computer has arrived in Switzerland! And as a team of committed gadget blog readers (officially in denial, of course), we decided to do a photo unboxing story. This is the box – rather crate – that awaited us in the post office: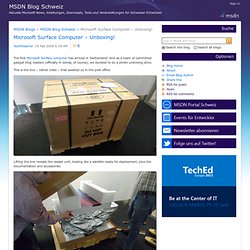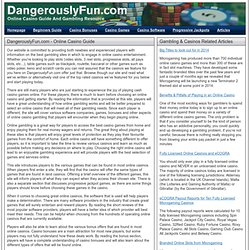 There are still many players who are just starting to experience the joy of playing cash casino games online. For these players, there is much to learn before choosing an online casino and getting starter. By reading the information that is provided at this site, players will have a great understanding of how online gambling works and will be better prepared to select an online casino that will meet all of their gambling needs.