Applications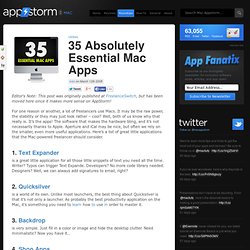 Editor's Note: This post was originally published at FreelanceSwitch , but has been moved here since it makes more sense on AppStorm! For one reason or another, a lot of freelancers use Macs. It may be the raw power, the stability or they may just look rather – cool? Well, both of us know why that really is.
35 Absolutely Essential Mac Apps | FreelanceSwitch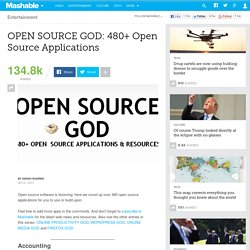 Open source software is booming: here we round up over 480 open source applications for you to use or build upon. Feel free to add more apps in the comments. And don't forget to subscribe to Mashable for the latest web news and resources.
Apple: recent
http://www.ubuntuessentials.net/
No More Hard Drive! 100 Free Software Apps to Go Online-Only