Ocio
Eulalio Ferrer: El caballero de la comunicología - Jesús Galindo Cáceres y Raúl López Parra (Coord)
Posterous Joins the Flock at Twitter
Posterous is now part of Twitter . The 4-year-old blogging platform officially announced the acquisition Monday afternoon on its company blog, noting that "the opportunities in front of Twitter are exciting, and we couldn't be happier about bringing our team's expertise to a product that reaches hundreds of millions of users around the globe." Twitter's company blog echoed the same sentiments.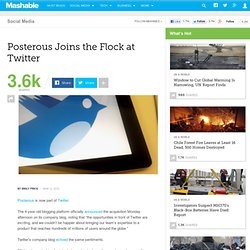 How to Be the Ultimate Facebook Troll
Chuck Eesley
Play YouTube Slam! YouTube Leanback: You guessed it right. With this feature, you can "lean back" on your couch and end enjoy YouTube just like TV. What's more, it even comes with an Android app that converts your phone into a remote control so that you get effortless viewing experience just like in your living room. The Leanback feature divides the YouTube videos into various categories. So you just need to pick your interests and then just sit back and enjoy.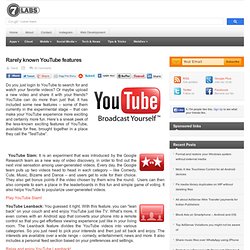 Broken Ghost Font
English Français Español Login | Register