MULTIMEDIA
Creative Commons on Vimeo
Lozeau - Lozeau | Appareils Photo Reflex et Compact – Camescope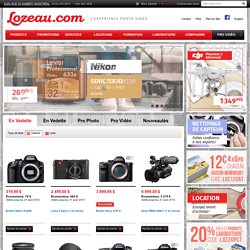 Rencontrez nos spécialistes ! Lozeau 6229, rue St-Hubert Montréal (Québec) H2S 2L9 Heures d'ouverture du magasin Lundi au mercredi :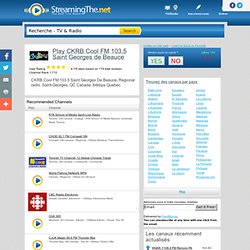 User Rating 4.7/5 stars based on 179 total reviewsChannel Rank 1,710 CKRB Cool FM 103.5 Saint Georges De Beauce, Regional radio. Saint-Georges, QC Canada. 64kbps Quebec. Chill 365Montreal, QC Canada - Electro - 128kbps Electro - House -Top 40 Delivered by FeedBurner.You can unsubscribe at any time with one click from the email.
RADIO ( Canada )
Cette semaine, nous avons recueilli la question d'un habitant du XVIème arrondissement de Paris. Interloqué par le projet de loi sur l'amnistie sociale, il nous confie son incompréhension face à ce débat qui, selon lui, ne devrait même pas avoir lieu à l'Assemblée nationale. «Pourquoi certains auraient le droit de casser en toute impunité sous prétexte qu'ils sont syndiqués tandis que d'autres, comme moi, sont contraints de payer leurs contraventions?».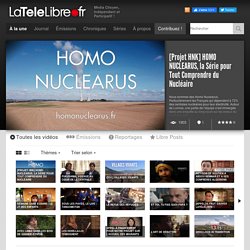 Dailymotion – Vidéo, musique et film. Regardez une vidéo maintenant !
Films Action Art Comedy Documentary