Humour
Business Guys on Business Trips
By Will Stewart UPDATED: 00:13 GMT, 13 January 2010 They are paid a fortune for their ability to make complex decisions about where to invest millions of pounds every single day. But perhaps the job of an investment banker is not quite as difficult as it might seem.
Lusha the monkey outperforms 94% of Russia bankers with her inve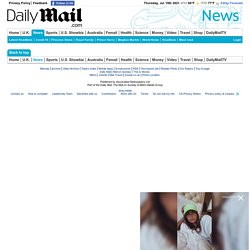 Shia LaBeouf will always look like a gangly 14 year old to me. It's always startling to see him in adult roles. When he was paired with Megan Fox in Transformers she looked like his babysitter.
Wall Street 2: Greed Is Good, But It Is Also Old - Wall street: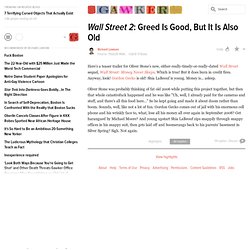 HEROES ARE VICTIMS TOO | Hungry Beast
Embargoes
Cursebird: What the f#@! is everyone swearing about?
Breaking News: Some Bullshit Happening Somewhere
V funny sign in coffee shop in Lorne over the weekend... on Twit
Data Underload #12 – Famous Movie Quotes | FlowingData