ORGANIZATION
How To Use The Rubbermaid FastTrack Garage System. Is your two car garage really a no car garage with all the clutter you've got messing it up?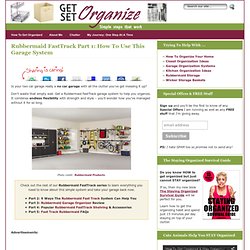 Don't waste that empty wall. Get a Rubbermaid FastTrack garage system to help you organize. It combines endless flexibility with strength and style – you'll wonder how you've managed without it for so long. Ideas for Strategic Organization & Storage. An Orderly Personality Do you consider yourself a semiorganized person and feel less stressed when your home is neat but find that, despite your best intentions, your desk still gets buried under papers?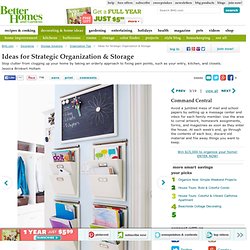 Then you might have what professional organizer Audrey Thomas calls a schoolteacher's organization personality. Because getting things done on time is important to you, breaking larger projects into smaller steps, with staggered due dates, is a great way to stay motivated. To create a clutter-free home, look to these hardworking storage solutions that appeal to your sense of orderly calm. Download and print our free month-by-month organization guide to help keep you organized all year. Don't forget! - Template. I first saw the idea to print on post-it notes on Kristen's blog "Inkablinka"....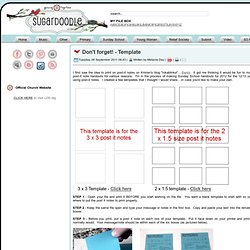 (here). It got me thinking it would be fun to make little post-it note handouts for various reasons. You Asked: Organizing Cords. A little bird told me that I should do an "Organizing Cords" post.... so happy day because it's here!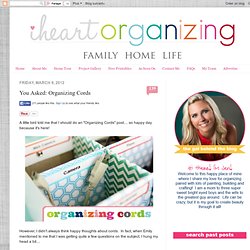 However, I didn't always think happy thoughts about cords. In fact, when Emily mentioned to me that I was getting quite a few questions on the subject, I hung my head a bit.... I knew where my cords were, so I guess I get a point for that, but they really weren't organized. They lived in some stacked media boxes on a shelf by my computer:
---