FOOD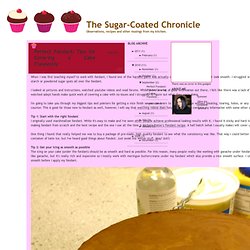 When I was first teaching myself to work with fondant, I found one of the hardest parts was actually covering the cake and having it look smooth. I struggled with pleats around the bottom, cracking and tearing fondant and corn starch or powdered sugar spots all over the fondant. I looked at pictures and instructions, watched youtube videos and read forums. While there is a lot of good information out there, I felt like there was a lack of good suggestion all in once place or the videos went by so quickly. I watched adept hands make quick work of covering a cake with no issues and I struggled to figure out what they were doing.
Tips for Covering a Cake Flawlessly - The Sugar-Coated Chronicle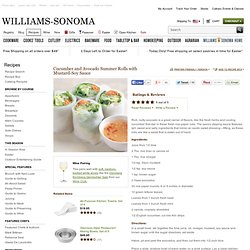 Rich, nutty avocado is a great carrier of flavors, like the fresh herbs and cooling cucumber that star in these fresh rice-paper rolls. The savory dipping sauce features tart, sweet and salty ingredients that mimic an exotic salad dressing—fitting, as these rolls are like a salad that is eaten out of hand. In a small bowl, stir together the lime juice, oil, vinegar, mustard, soy sauce and brown sugar until the sugar dissolves; set aside. Halve, pit and peel the avocados, and then cut them into 1/2-inch dice.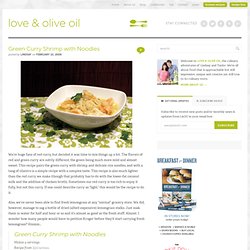 Green Curry Shrimp with Noodles
Green Curry Shrimp with Noodles We're huge fans of red curry, but decided it was time to mix things up a bit. The flavors of red and green curry are subtly different, the green being much more mild and almost sweet. This recipe pairs the green curry with shrimp and delicate rice noodles, and with a tang of cilantro is a simple recipe with a complex taste. This recipe is also much lighter than the red curry we make (though that probably has to do with the lower-fat coconut milk and the addition of chicken broth).
Cupcakes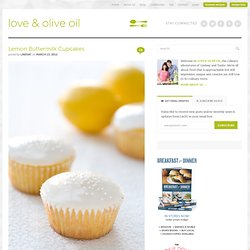 Lemon Buttermilk Cupcakes
For Cupcakes: 1 1/2 cups all-purpose flour 3 tablespoons cornmeal (preferably coarse ground) 1 teaspoon baking powder 1/2 teaspoon baking soda 1/2 teaspoon kosher salt 3/4 cup granulated sugar 1/2 cup (1 stick) unsalted butter, room temperature 2 eggs plus 1 egg yolk, room temperature* 1 lemon, zested and juiced (should yield 1 teaspoon finely grated lemon zest and 2 tablespoons lemon juice) 1 teaspoon vanilla extract 1/2 cup buttermilk For Glaze: 3/4 cup powdered sugar, sifted 2 tablespoons lemon juice (from 1 lemon) Food coloring (optional) Preheat oven to 350ºF.