Bi/Plurilinguisme
Enfants Bilingues - Le portail du bilinguisme des enfants
plurilinguisme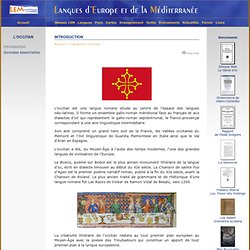 LEM - langues - occitan
L'occitan est une langue romane située au centre de l'espace des langues néo-latines.
Description In the context of Eu & I, we have started from the general concept of Discursive Competence. In this context, we have focused on the notion of Intercomprehension, taking it in its broader meaning: the receptive competence in an unknown language is to be seen, not only as the result of linguistic transfer (in-between languages of the same family), BUT (and especially) as the result of the transfer of receptive strategies in the framework of "a general interpretative process which underlies all communicative activity" (cf. the Intercomprehension Portfolio).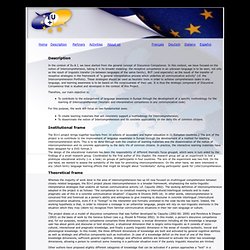 EU+i
CELV
Redinter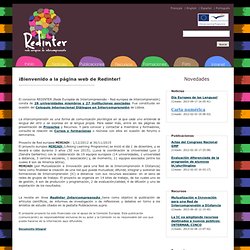 ¡Bienvenido a la página web de Redinter!
Ethnologue
Revue Faits de Langues
Charte des LRM