Informative sites, newsletters
JOIN US | HOMELESSFONTS. This project, like the foundation, exists thanks to the charitable support of the public.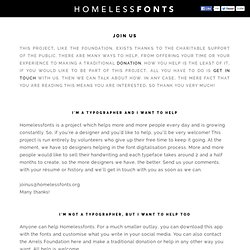 There are many ways to help, from offering your time or your experience to making a traditional donation. How you help is the least of it, if you would like to be part of this project, all you have to do is get in touch with us. Turn a Small Space Into a Big Harvest With These Awesome Vertical Gardens. Whether you want to grow veggies, herbs or flowers, gardening can be very rewarding.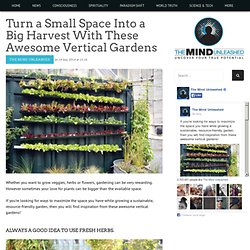 However sometimes your love for plants can be bigger than the available space. If you're looking for ways to maximize the space you have while growing a sustainable, resource-friendly garden, then you will find inspiration from these awesome vertical gardens! Always a good idea to use fresh herbs. These 32 Mineral Specimens Are Stunningly Beautiful. Signs of the Times - Independent Unbiased Alternative News for Fri, 11 Jul 2014. Spirit Science | Seeking Higher Consciousness. The Representation Project. Truth-Saves. Brain Pickings. Whales.org. TED: Ideas worth spreading. National Geographic - Inspiring People to Care About the Planet. Home. Live Learn Evolve | A Community of Conscious Content.
---