Hong Kong
General Holidays The following list of general holidays for 2014 is gazetted for public information: "According to the Employment Ordinance and General Holidays Ordinance, when either Lunar New Year's Day, the second day of Lunar New Year or the third day of Lunar New Year falls on a Sunday, the fourth day of Lunar New Year is designated as a statutory and general holiday in substitution.
HK: General holidays for 2010
Green Peng Chau Association : Ancient History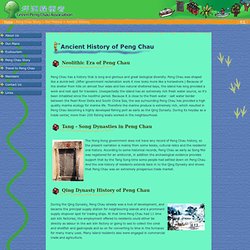 Neolithic Era of Peng Chau Peng Chau has a history that is long and glorious and great biological diversity. Peng Chau was shaped like a dumb-bell.
Hong Kong Observatory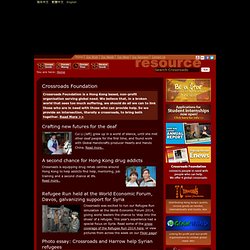 Welcome to the Crossroads Foundation — Crossroads Global Distrib
Crossroads Foundation is a Hong Kong based, non-profit organisation serving global need. We believe that, in a broken world that sees too much suffering, we should do all we can to link those who are in need with those who can provide help. So we provide an intersection, literally a crossroads, to bring both together. Read More >>
HK Clubbing
HK Space Museum