Wireframing
Draw and share flowcharts and diagrams online. Online Diagram & Flowchart Software - Collaboration Tool | LucidChart. 50 Free UI and Web Design Wireframing Kits, Resources and Source Files - Smashing Magazine. Advertisement Planning and communication are two key elements in the development of any successful website or application.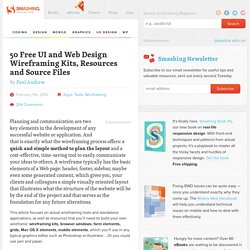 And that is exactly what the wireframing process offers: a quick and simple method to plan the layout and a cost-effective, time-saving tool to easily communicate your ideas to others. Web Design: Top 5 Wireframing Tools. The need for wireframes is ever present in our dear business of web design.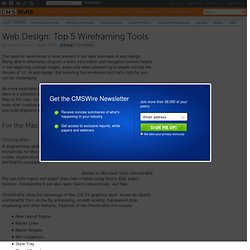 Being able to effectively diagram a site's information and navigation proves helpful in the beginning concept stages, especially when presenting to people outside the domain of UI, IA and design. But selecting the wireframe tool that's right for you can be challenging. As more wireframe tools become available, the focus is shifting to include IA. The Importance Of Wireframes In Web Design And 9 Tools To Create Wireframes. "Good design must necessarily, in my opinion, have an impact on people's lives, no matter how seemingly small.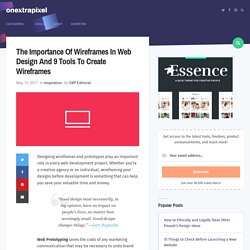 Good design changes things."Garr Reynolds Designing wireframes the right way the first time costs no more than doing it the wrong way.
---