DIY
I Spy DIY. How to Make a Ring from a Silver Coin: 6 steps (with video) Edit Article Edited by Mvigor, Keyboard_Cat, Krystle, Denis Camargo and 41 others With a silver coin, some tools, and a little bit of time, you can skip the jewelry store and make a simple ring at home.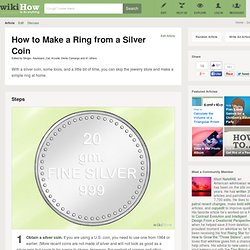 Ad. T-Shirt Refashion: Jersey Necklace | IS•LY | I Still Love you. Sometimes I feel like I ride on the coattails of creative people.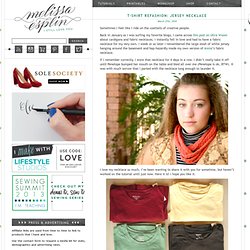 Back in January as I was surfing my favorite blogs, I came across this post on Ultra Vroom about cardigans and fabric necklaces. I instantly fell in love and had to have a fabric necklace for my very own. Easy Origami Envelope | If you'd like to make these cute little "Flap Lock" Origami Envelopes–all you'll need is a piece of square paper…any size.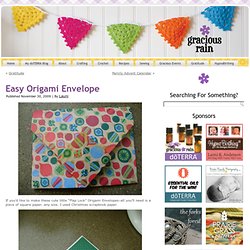 I used Christmas scrapbook paper. 1. Fold the paper in half to form a triangle. Make sure your edges are even. 2.