Serveurs tiers
Syncplicity is an enterprise-grade file sharing and collaboration solution. Backed by EMC, the leader in enterprise storage, it provides users with an experience they love and gives IT the control it needs. My Business Solution "And users need to access files on them" Features & Benefits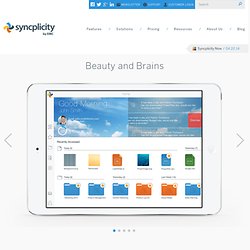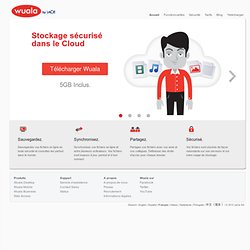 Sauvegardez. Sauvegardez vos fichiers en ligne en toute sécurité et consultez-les partout dans le monde. Synchronisez. Synchronisez vos fichiers en ligne et entre plusieurs ordinateurs. Vos fichiers sont toujours à jour, partout et à tout moment.
In technical terms it means that the server has 'zero-knowledge' of your data. In non-technical terms it means that your data is 100% private and only readable to you. In a world where more and more of our lives are online, it behooves us to think about who has access to our data from critical business documents to personal photo albums. SpiderOak provides the ability to utilize cloud technologies while retaining that precious right we call privacy.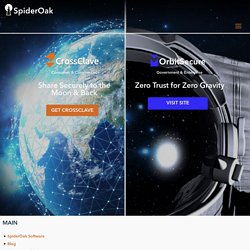 ZumoDrive is a harbinger of the new world of cloud computing Zumodrive lets me access them (even via iTunes) in a way that makes them appear local. And when it comes to netbooks and mobile devices with very limited hard drive space, Zumodrive is a Godsend.