Chaisaeng
Chaisaeng Euesakulkieat
Infographs. Mugi - Tough, easy to build, affordable RC aircraft and free plans. Hack a Day. Embedded. DIY Projects, Inspiration, How-tos, Hacks, Mods & More @ Makezine.com - Tweak Technology to Your Will. Ol Halloween Pumpkin 'Jack O' Lanterns' Designs. Showcasing amazing artistically carved Halloween pumpkin designs or 'jack o' lanterns'.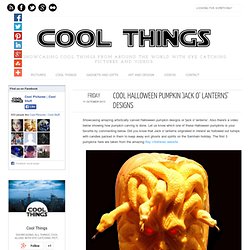 Also there's a video below showing how pumpkin carving is done. Let us know which one of these Halloween pumpkins is your favorite by commenting below. Did you know that Jack o' lanterns originated in Ireland as hollowed out turnips with candles packed in them to keep away evil ghosts and spirits on the Samhain holiday. Map of the World Drawn Entirely Using Facebook Connections.
The above map of the world, drawn by Facebook data structuring intern Paul Butler using connections between 10 million Facebook friends (full-size link), is interesting enough in itself until you realize that all of the country borders are entirely drawn using Facebook friend connections too.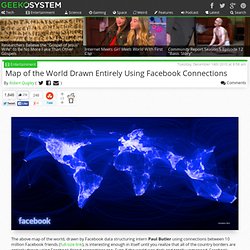 Even if the world was dark and totally unmapped, Facebook could produce a remarkably good approximation of most of its continents' boundaries, and even the borders of some countries. It still took some clever math.
Pearltrees videos
Getting started.
---