VanGlorious
Griffin Technology: Clouds Within The Thunder - Design by Joe Van Wetering
Spreadshirt is your creative platform for custom t-shirts and custom clothing. You can explore our easy to use T-shirt Designer and make your own T-shirt or other personalized clothing products to spread your unique message. Design your own T-shirt by customizing your own text, design, or image on a variety of custom products, like hoodies, hats, or aprons. Spreadshirt has over 100 unique products for all your T-shirt printing and T-shirt design needs.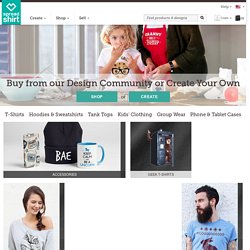 SKWAK | ILLUSTRATIONS AND MORE...
T-Shirt Magazine
Hang Tag Manufacturers & Suppliers - Clothing Labels, HangTag Custom Label Exporters
After starting out of the trunk of a car in 2001, Johnny Cupcakes has grown to be an exclusive, international brand with "faux-bakeries" in Boston, London and Los Angeles. Over the past 10 years, an inspiring community of collectors has formed, prompting customers to camp outside the stores for up to two weeks for limited edition product releases. Click through the story above to see more about the events, places and people that make up the brand.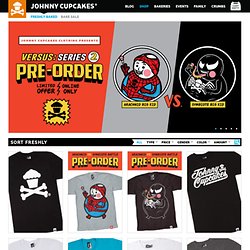 Linty Fresh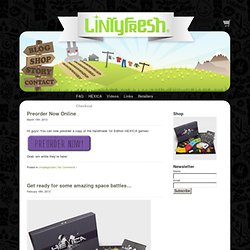 Hi there everyone! It's been a long, long time, hasn't it? In July of 2011, I shut Linty Fresh down due to having some issues with the partner I was working with at the time. He was doing his best to run things, but was falling behind, and orders weren't going out as scheduled. Unable to find any other options, I was forced to go on hiatus. Eventually I was able to move all of my LF stuff to a warehouse, where it's been looked after ever since.