Resources
Advertisement Web design community is strong and hard-working. We have plenty of useful resources, tools and services created, developed and released every single day: apart from goodies such as free fonts or icons, there are also many educational resources and little time-savers that can significantly improve designer's workflow. We permanently look out for the new projects and support them by presenting them on Twitter, Facebook, in our e-mail newsletter and, evidently, in Smashing Magazine's posts.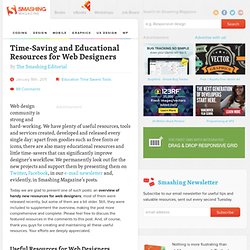 Advertisement Designing websites can be a long and complicated process. Dealing with clients, designing prototypes, coding, programming, and testing – there's a lot to keep track of and a lot to make sure gets done. That's where checklists can make your life a whole lot easier. With lists of points covering multiple areas from content to usability to accessibility to standards, you're a lot less likely to overlook important parts of a site.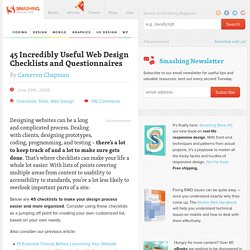 Icons are one of the main elements of any web design. You need an icon to make your user navigate your website, buy something, like something, share something and so forth. Creating icons for every single project may be a challenge, this is why is always good to see what you can find on the web to make your life easier. Read the rest of this entry » Tags: UI Filed under: Icons 0 Comments jQuery plugins are life savers, specially when they help you on the task of adding cool functionality to your website.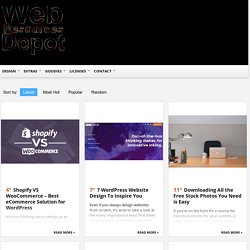 Black Tonic rocks hard... I think I'm addicted. What I love about Black Tonic is how fast it is. There's no mucking about with installing new applications, finding codes, etc.
Online Web-Based Presentations with Real-Time Control | Black Tonic