Inspiration
Home
Dragon Interactive
TypoJungle
Chris Meisner
Hyperakt » Meaningful Design for the Common Good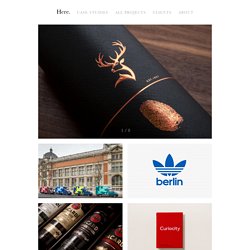 Here Design Here Design is a small team of multi-disciplinary designers based in East London. The studio was set up in December 2005, by Kate Marlow, Caz Hildebrand and Mark Paton.
here design
les Avignons - communications & design
Beautiful illustrated posters by Mads Berg
Web Inspire - Burciaga
55 Hi's | A Greetings Collective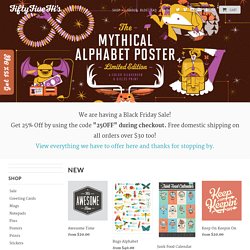 Oh mannnnnnnn. It's been a while, and you know why? 'Cause I've spent the last few weeks mind-puking all the things I know about printing techniques in preparation for an exclusive class through Skillshare which can be found right here!!
The Best Things | 55 Hi's | A Greetings Collective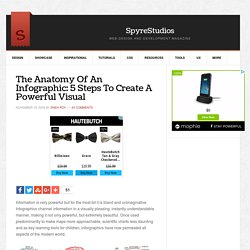 Information is very powerful but for the most bit it is bland and unimaginative. Infographics channel information in a visually pleasing, instantly understandable manner, making it not only powerful, but extremely beautiful. Once used predominantly to make maps more approachable, scientific charts less daunting and as key learning tools for children, inforgraphics have now permeated all aspects of the modern world.
The Anatomy Of An Infographic: 5 Steps To Create A Powerful Visual
Cool Infographics - Blog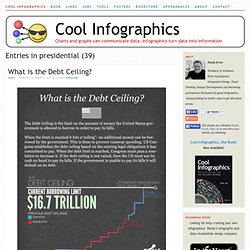 The new 2014 Death & Taxes poster has been released, and it is fantastic! Visualizing the President's proposed budget for next year, each department and major expense item is represented with proportionally sized circles so the viewer can understand how big they are in comparison to the rest of the budget. Previously, the Death & Taxes series has been a project of Jess Bachman (ByJess.net), but this year the series has been taken over by the great team at Timeplots. Owner Nathaniel Pearlman graciously spent some time answering some of my questions:
Dale Harris - Creative Branding & Graphic Design Bendigo Victoria Australia
Design Inspiration + Visual Art Inspiration | Designflavr |
Carrot Creative
We're a creative [ studio ] for small & big companies. Design We believe simplicity is the way to user friendly interfaces, our passion for design motivate us to create pixel perfect graphics. We are constantly looking for new creative solutions to the evolving and competitive internet market. Our design solutions covers the physical and digital world. Apps & Mobile Devices
CreamScoop / Front-end Web Development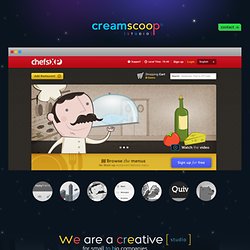 SEO & Web | Memphis Website Design & Development by Deluge Studios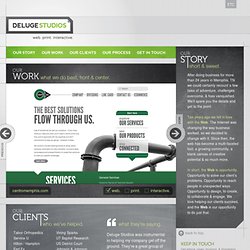 Our Story: short & sweet. After doing business for more than 24 years in Memphis, TN we could certainly recount a few tales of adventure, challenges overcome, & foes vanquished.We'll spare you the details and get to the point. Ten years ago we fell in love with the Web. The Internet was changing the way business worked, so we decided to change with it.
Veerle's blog 3.0 - Webdesign - XHTML CSS | Graphic Design
Website Anatomy Class | Build Internet!
Five Minute Upgrade | Build Internet!
Add a Mobile Landing Page to Your Site Give mobile visitors a way to quickly access your company phone number, email, or just directions to the office. Five Minute Upgrade – Make Your Workstation (More) Ergonomic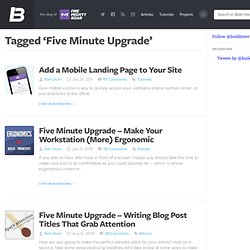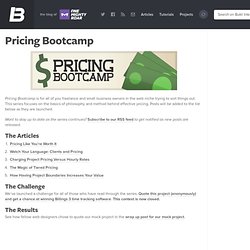 Pricing Bootcamp is for all of you freelance and small business owners in the web niche trying to sort things out. This series focuses on the basics of philosophy and method behind effective pricing. Posts will be added to the list below as they are launched. Want to stay up to date as the series continues?
Pricing Bootcamp | Build Internet!
CU3ER - 3D image slider!
Musa Dzine
Get the FlatPix UI Kit for only $7 - Learn More or Buy Now We have something a little different for you today. Our friends over at iStock reached out to us to let us know about a promotion they are running and gave us these promo codes to share with our readers for additional savings off any credit pack… Read More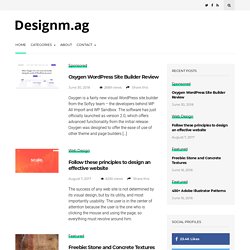 Inspiredology - Design inspiration lab
WellMedicated - Inspiration Overdose
I would imagine that nobody hates the expression don't judge a book by its cover more than an actual book cover designer. Obviously, the metaphor isn't really about books – but still, that's gotta sting a little. Let's face it, if people didn't actually "judge books by their covers", there would be a lot of graphic designers out of a job. The need for company branding, attractive packaging or promotional material of any kind would be non-existent; thus leaving the lowly graphic designer nothing short of obsolete. So in the spirit of judging books by their covers, I've compiled a list of 45 beautifully designed book covers that I find inspiring. Did I miss any that inspire you?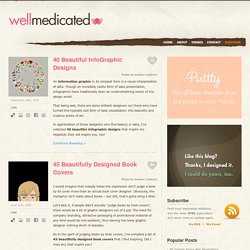 50 Amazing Gig Posters Sure to Inspire
The gig poster scene isn't exactly the best kept secret among music fiends like myself. It is a tradition that started in the 60′s and is still going strong. Nowadays, the majority of indie bands have a growing collection of poster art that is just too incredible to simply throw away once the show has ended. Not surprisingly, this has led to the gig poster being something of a collectors item for music fanatics everywhere. The following are 50 hand picked gig posters whose creativity and imagination blew me away.
Forty Design and Marketing | Forty
portrait | kelsey foster photography
Business Card Design | Unique Business Cards by Card Observer
Simon Lunt. Graphic Designer. London - WELCOME
Signing on the dotted line...
55 Examples of Beautifully Integrated Social Media Links in Web Design
Timothy Smith
24 ways - web design and development articles and tutorials for advent
Print: Design for Curious Minds
Behance.com :: We design products and services that empower the creative world to make ideas happen
We Love Webdesign
heyIndy.com
mint: design, art, fashion, and wedding blog by ellie snow
a selection of graphic projects
Site storyboarding and design | Web Designer - Defining the internet through beautiful design
EightHourDay
Splashnology - Web Design and Web Technology Community
MIX Online
Designing for the Web – Contents
Information Is Beautiful | Ideas, issues, knowledge, data - visualized!
::: CMYK Magazine Online ::: The art-design magazine featuring a quarterly art school design contest for emerging artists in art direction, copywriting, design, photography and illustration. ::: Art School Portfolio Competition-Showcase, Aspiring Creative