Worldrevolution
istanbul #occupygezi #direngeziparkı
cyberguerre / internet war
www.facebook.com/l.php?u=http%3A%2F%2Fwww.actualutte.info%2F2011%2F10%2F16%2Fcomment-les-medias-ont-minimise-une-mobilisation-jamais-vue-dans-toute-lhistoire-de-lhumanite%2F&h=dAQC-scaUAQB1sVgo2W7_MlgNlsuNKoFwhrv0K2WEoMebag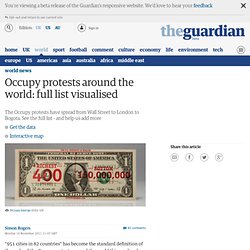 "951 cities in 82 countries" has become the standard definition of the scale of the Occupy protests around the world this weekend, following on from the Occupy Wall Street and Madrid demonstrations that have shaped public debate in the past month. We wanted to list exactly where protests have taken place as part of the Occupy movement - and see exactly what is happening where around the globe. With your help, adding events in our form below, we've been able to show 750 Occupy events world wide. As we wrote this week: Protests inspired by the Occupy Wall Street movement in New York and the "Indignants" in Spain have spread to cities around the world.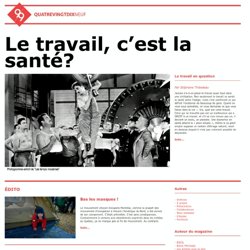 Jamais n'a-t-on placé le travail aussi haut dans une civilisation. Non seulement le travail ce serait la santé selon l'adage, mais c'est carrément ce qui définit l'existence de beaucoup de gens. Quand on veut vous connaître, on vous demande ce que vous faites dans la vie — lire, quel est votre travail. Celui qui ne travaille pas est un malheureux qui a DROIT à un travail, et s'il ne s'en trouve pas un, il devient un exclu, un parasite.
QUATRE-VINGT-DIX-NEUF : Après l'indignation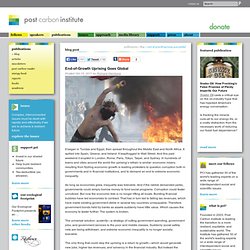 End-of-Growth Uprising Goes Global
It began in Tunisia and Egypt, then spread throughout the Middle East and North Africa. It spilled into Spain, Greece, and Ireland. It leapfrogged to Wall Street. And this past weekend it erupted in London, Rome, Paris, Tokyo, Taipei, and Sydney. In hundreds of towns and cities around the world the uprising's refrain is similar: economic misery resulting from fizzling economic growth is leading protesters to question corruption both in governments and in financial institutions, and to demand an end to extreme economic inequality. As long as economies grew, inequality was tolerable.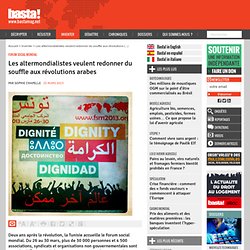 A Tunis, les altermondialistes veulent redonner du souffle aux révolutions arabes - Forum social mondial
Deux ans après la révolution, la Tunisie accueille le Forum social mondial. Du 26 au 30 mars, plus de 30 000 personnes et 4 500 associations, syndicats et organisations non gouvernementales sont attendus à l'université El Manar. Droits sociaux, lutte contre le réchauffement climatique, émergence des « médias libres »... Autant de thèmes altermondialistes incontournables.
Egypt Revolution & Internatl. Impact
The creativity of the Egyptian revolution – often marked by a sort of national humor, viewed by many Arabs as a local specialty – has made the city its theater, with Tahrir Square the centre stage. The activists have taken over the urban space, in the truest meaning of the term, writing their slogans and pictures on the walls of public places. It's a battle field, with activist artists organizing themselves into commando units, generally working at night, to install their creations in strategically selected locations. (They choose) places that are particularly popular, but also places that delineate the boundaries of the area that's "under the control" of the insurgency. Security forces decide whether or not to turn a blind eye, depending on the situation.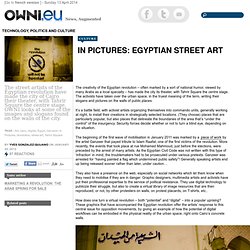 In Pictures: Egyptian Street Art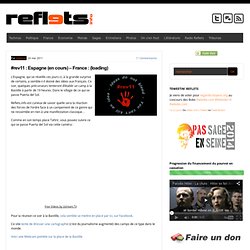 L'Espagne, qui se réveille ces jours-ci, à la grande surprise de certains, a semble-t-il donné des idées aux Français. Ce soir, quelques précurseurs tenteront d'établir un camp à la Bastille à partir de 19 heures. Dans le sillage de ce qui se passe Puerta del Sol. Reflets.info est curieux de savoir quelle sera la réaction des forces de l'ordre face à un campement de ce genre qui ne ressemble en rien à une manifestation classique… Comme en son temps place Tahrir, vous pouvez suivre ce qui se passe Puerta del Sol via cette caméra :
#rev11 : Espagne (en cours) – France : (loading)