Arts numériques
The real life models on Behance
Artlab's blog
Off Book | Generative Art - Computers, Data, and Humanity | PBS Arts
FrameRate Fest
The Labs - Experiments in JavaScript, Canvas and DHTML
www.digitalarti.com/review/
Download Huge Set Of Vector Icons: iconSweets2 | Icons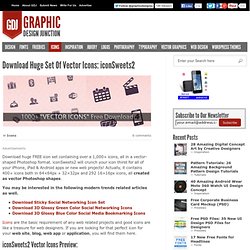 Download huge FREE icon set containing over a 1,000+ icons, all in a vector-shaped Photoshop format. iconSweets2 will crunch your icon thirst for all of your iPhone, iPad & Android apps or new web projects! Actually, it contains 400+ icons both in 64×64px + 32×32px and 292 16×16px icons, all created as vector Photoshop shapes. You may be interested in the following modern trends related articles as well. Icons are the basic requirement of any web related projects and good icons are like a treasure for web designers. If you are looking for that perfect icon for your web site, blog, web app or application, you will find them here. iconSweets2 Vector Icons Preview:
Digg Rings Using the Digg API, I grabbed the top 10 most-dugg stories of the day (by midnight) for the past year - May 24, 2007 to May 23, 2008. I then rendered a series of tree-ring-like visualizations (moving outwards in time). Rings are colored according to Digg's eight top-level categorizations (see key at bottom of page). Ring thickness is linearly proportional to the number of diggs the story received.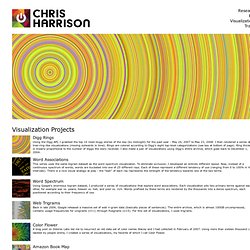 arts numériques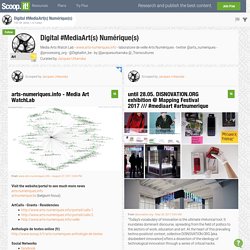 "))))) repetition at my distance" is a kinetic/light/sound installation based on a subjective interpretation of sound traveling through space. The memory of wind passing through trees becomes tangible as a field of 16 rotating vertical blue lightwires that oscillate in spreading patterns. The wires behave like a living entity of individuals that respond to different forces. Through time they develop situations that evoke strong associations with natural phenomena and show organic choreographies and gestures shifting back and forth between the natural and the robotic. Its presence reconstructs architecture through a composition of light, movement, sound, and an absence of these.