Browser games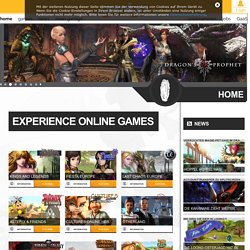 Loong Nebel schränkt die Sicht ein, doch etwas bewegt sich in Richtung Stadt. Es sieht aus wie ein Reiter. Ist es ein Späher? Die Stadtwachen machen sich bereit den Eindringling abzuwehren. Die ...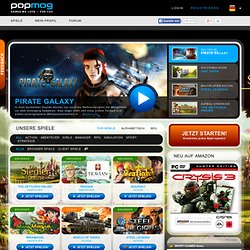 Willkommen bei POPMOG, dem Spieleportal für kostenlose Online Spiele. Wir bieten dem passionierten Gamer eine große Auswahl an gratis Onlinegames. Hierbei setzen wir eher auf Qualität statt Quantität. Daher werden keine Flashgames angeboten, sondern ausschließlich Browser- und Client-basierte Onlinespiele. Das coole ist, dass man mit nur einer Anmeldung Zugriff auf rund 30 integrierte Spiele erhält, die ohne weitere Registrierung innerhalb der großen Community gespielt werden können. Darüber hinaus bieten wir unseren Spielern gut 100 weitere Online Games, welche direkt gezockt werden können.
Spiele - Kostenlos Spiele Online Spielen auf POPMOG
Arcade Builder - Game Portal Manager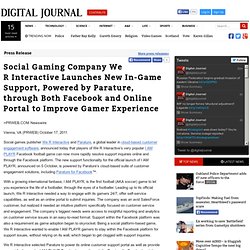 Social Gaming Company We R Interactive Launches New In-Game Support, Powered by Parature, through Both Facebook and Online Portal to Improve Gamer Experience
Vienna, VA (PRWEB) October 17, 2011 Social games publisher We R Interactive and Parature, a global leader in cloud-based customer engagement software, announced today that players of We R Interactive's very popular I AM PLAYR Facebook football game can now more rapidly resolve support inquiries online and through the Facebook platform. The new support functionality for the official launch of I AM PLAYR, announced on 5 October, is powered by Parature's cloud-based suite of customer engagement solutions, including Parature for Facebook™.
ondemandui.webtrends.com:443 - WebTrends
AoF
This new category in the .net Awards recognises the year's best online games, where timewasting is positively encouraged. Here we profile our shortlist compiled of your nominations. Let the game play begin! This year we've asked you to nominate your favourite online games for the first time in the .net Awards. So, as developers continue to push the limits of gaming on the web, this category recognises the year's best online games, where timewasting is positively encouraged.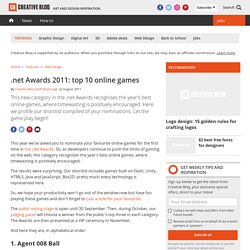 .net Awards 2011: top 10 online games
Permissions - Facebook-Entwickler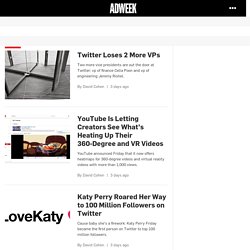 Monster Busters wants to be the most advanced match-three puzzle game ever Social and casual game developer PurpleKiwii has a lofty goal with its match-three Facebook game Monster Busters: to be the most advanced match-three puzzle game available. Its players apparently appreciate the effort, as the game has reached over 1.4 million monthly active players and climbing, according to our app tracking service AppData. Monster Busters challenges players to complete match-three stages to rescue Gingerbread characters that have been trapped in a tower by evil monsters.
Account Dashboard: RedBull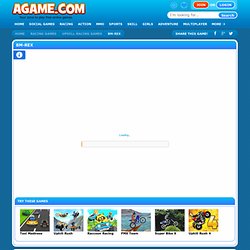 BM-REX
What name do you wat to represent you here? To protect your privacy, do not include your real name in your username. Your username must be at least 3 characters. Sorry, you can't use that. Pick something else. Your username may only use letters, numbers, hyphens, and underscores.
Games :: Vimto High Dive