Trek
(Skip to Content) It's all in the details! This site tries to venture where few webmasters have gone before.
Star Trek Minutiae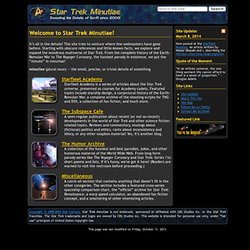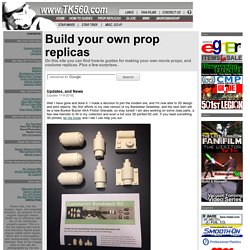 Updates, and News [Update 6-June-2011] I'm still using this page! I have been trying out Google's Blogger. Click here to visit the the new Update Page.
www.TK560.com
Star Trek: The Next Generation
Star Trek: The Next Generation (often abbreviated to TNG) is an American science fiction television series created by Gene Roddenberry as part of the Star Trek franchise. Roddenberry, Maurice Hurley, Rick Berman and Michael Piller served as executive producers at different times throughout the production. The series was created 21 years after the original Star Trek series. The series is set in the nearby regions of the Milky Way galaxy, approximately during the 2360s (about 70 years after the original series) and features a new crew and a new starship Enterprise. Patrick Stewart's voice-over introduction during each episode's opening credits stated the starship's purpose, updated from the original to represent an open-ended "mission", and to be gender-neutral: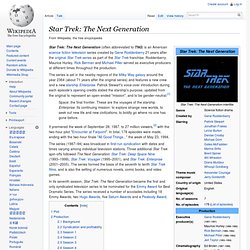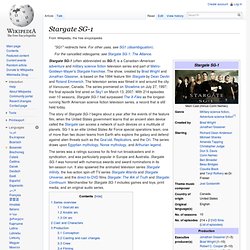 Stargate SG-1
Stargate SG-1 (often abbreviated as SG-1) is a Canadian-American adventure and military science fiction television series and part of Metro-Goldwyn-Mayer's Stargate franchise. The show, created by Brad Wright and Jonathan Glassner, is based on the 1994 feature film Stargate by Dean Devlin and Roland Emmerich. The television series was filmed in and around the city of Vancouver, Canada. The series premiered on Showtime on July 27, 1997; the final episode first aired on Sky1 on March 13, 2007. With 214 episodes over 10 seasons, Stargate SG-1 had surpassed The X-Files as the longest-running North American science fiction television series, a record later broken by Smallville. The story of Stargate SG-1 begins about a year after the events of the feature film, when the United States government learns that an ancient alien device called the Stargate can access a network of such devices on a multitude of planets.
Voici enfin un site exclusivement réservé aux hommes et femmes infidèles qui ont envie de faire des rencontres très coquines... Le site 123-infidele.com est un site sécurisé et inutile de vous dire que la discrétion est assurée, nous contrôlons régulièrement les profils, donc pas de fausse surprise. Une fois que vous serez inscrit sur notre site, et cela ne prend que quelques minutes, vous aurez accès à des centaines et des centaines de personnes qui sont, comme vous, à la recherche de rencontres extraconjugales. Pour entrer en contact avec elles, rien de plus simple: plusieurs options s'offrent à vous.
trek pictures
TREKSPACE - The social network for Star Trek Fans!
Welcome to SFB Events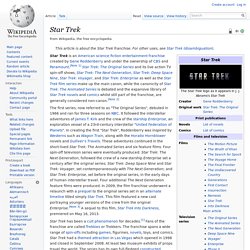 Star Trek is an American science fiction entertainment franchise created by Gene Roddenberry and currently under the ownership of CBS and Paramount.[Note 1] Star Trek: The Original Series and its live action TV spin-off shows, Star Trek: The Next Generation, Star Trek: Deep Space Nine, Star Trek: Voyager and Star Trek: Enterprise as well as the Star Trek film series make up the main canon. There has also been Star Trek: The Animated Series.[Note 2] Westerns such as Wagon Train, along with the Horatio Hornblower novels and Gulliver's Travels, inspired Roddenberry when he created the first Star Trek.