Template
chethstudios Design Magazine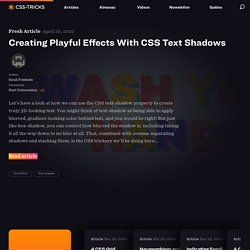 Stripes in CSS Stripes are pretty easy to do in CSS these days. CSS gradients via the background-image property really got our back. I thought I'd document some varitions in one easy to reference place
cssstyle.me, css gallery - The most stylish websites
Graphic Alerts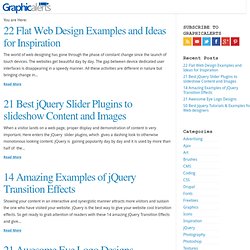 22 Flat Web Design Examples and Ideas for Inspiration The world of web designing has gone through the phase of constant change since the launch of touch devices. The websites get beautiful day by day. The gap between device dedicated user interfaces is disappearing in a speedy manner.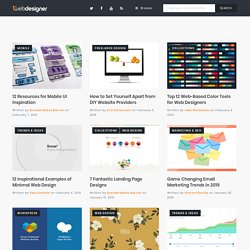 HTML5 Introduction – What is HTML5 Capable of, Features, and Resources After analyzing our new focus here at 1WD, which basically is teaching new, young, designers about web design and helping them improve their skills and to start in the business, we realized that we really need to go as deep as possible into the basics. And while we covered many of these already, two basic things are still missing from the website, and these two are in-depth introductions and discussions about HTML5 and CSS. Therefore it is one of my assignments for the next period to teach you about these two technologies and, after this, to create several tutorials for you. So in the next two to three months, I will cover aspects of front-end web design, basic coding and tutorials about them.
Techie Blogger - resource portal for web designers and web developers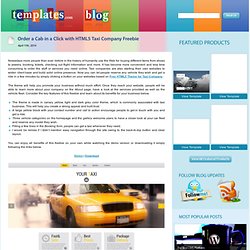 3D Models, Website Templates and Illustrations blog | Templates.com
How to give a perfect touch to your design works? You need a bit of inspiration, diligence and nice design elements that are essential for visual attractiveness. Discover the cool design stuff in our weekly series of freebies and dress your works up with its help. Free Vector Illustration of the week picturing a map with places of interest signs on it is our gift to you this Friday. Feel free to download it and use in whatever projects of your own.
If you are an artist, have you heard of surrealism? This is extraordinary and sure enriches your art collection than ever. Putting normal objects with an unusual message is the key feature of these abstract paintings. Try to have your personal surrealism! Blue is calm, relaxing and comfortable.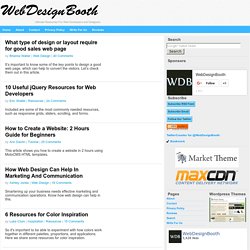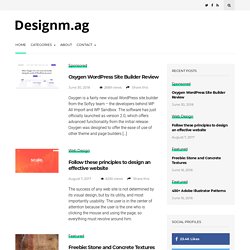 Get the FlatPix UI Kit for only $7 - Learn More or Buy Now We have something a little different for you today. Our friends over at iStock reached out to us to let us know about a promotion they are running and gave us these promo codes to share with our readers for additional savings off any credit pack… Read More