Technology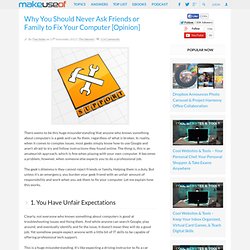 There seems to be this huge misunderstanding that anyone who knows something about computers is a geek and can fix them, regardless of what is broken. In reality, when it comes to complex issues, most geeks simply know how to use Google and aren't afraid to try and follow instructions they found online. The thing is, this is an amateurish approach, which is fine when playing with your own computer. It becomes a problem, however, when someone else expects you to do a professional job.
Why You Should Never Ask Friends or Family to Fix Your Computer [Opinion]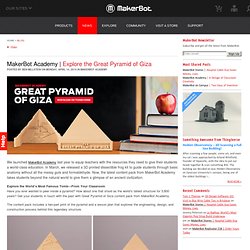 MakerWare 2.0.1 is now available with some important fixes to the recent release of MakerWare 2.0. Our goal is for everyone to understand these updates we make and how we make them, and what we're working on next. Here's what's new: ● Several people had some problems with installation, particularly on Mac OS X 10.6 (Snow Leopard). Those problems have been fixed. ● Some Windows XP users were also having issues getting MakerWare to detect their MakerBot.
How Do I Figure Out How Many MegaPixels Are Necessary for Printing a Photo at a Specific Size?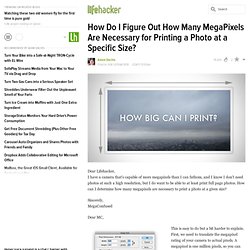 Dear Lifehacker, I have a camera that's capable of more megapixels than I can fathom, and I know I don't need photos at such a high resolution, but I do want to be able to at least print full page photos. How can I determine how many megapixels are necessary to print a photo at a given size? Sincerely, MegaConfused Dear MC, This is easy to do but a bit harder to explain. First, we need to translate the megapixel rating of your camera to actual pixels.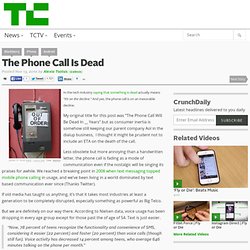 The Phone Call Is Dead
photo © 2008 mike | more info (via: Wylio ) In the tech industry saying that something is dead actually means "It's on the decline." And yes, the phone call is on an inexorable decline. My original title for this post was "The Phone Call Will Be Dead In __ Years" but as consumer inertia is somehow still keeping our parent company Aol in the dialup business, I thought it might be prudent not to include an ETA on the death of the call. Less obsolete but more annoying than a handwritten letter, the phone call is fading as a mode of communication even if the nostalgic will be singing its praises for awhile. We reached a breaking point in 2008 when text messaging topped mobile phone calling in usage, and we've been living in a world dominated by text based communication ever since (Thanks Twitter).
Are you a responsible digital citizen?