Technology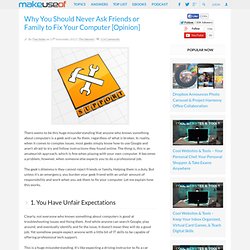 There seems to be this huge misunderstanding that anyone who knows something about computers is a geek and can fix them, regardless of what is broken. In reality, when it comes to complex issues, most geeks simply know how to use Google and aren't afraid to try and follow instructions they found online. The thing is, this is an amateurish approach, which is fine when playing with your own computer. It becomes a problem, however, when someone else expects you to do a professional job.
Why You Should Never Ask Friends or Family to Fix Your Computer [Opinion]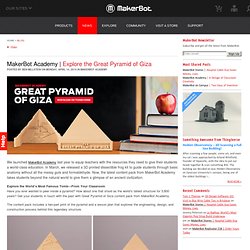 Steps to Success Every now and then we're reminded 3D printing is not science fiction, but a real technology used every day to make amazing things in homes, studios, schools, and businesses. At MakerBot we're proud to be leading this Next Industrial Revolution with the MakerBot 3D Ecosystem, which makes desktop 3D printing and 3D scanning affordable and reliable for everyone, and includes a variety of products and services to help unleash your creativity. One of the newest members of our family is MakerBot Desktop, a complete, free 3D printing solution for discovering, managing, and sharing your 3D prints. As we learned in last week's post on connectivity, MakerBot Desktop was built to access the powerful software capabilities of the new Fifth Generation line of MakerBot Replicator Desktop 3D Printers. This week, we'll take a look at how to use it to go, in just three simple steps, from a 3D design to a 3D print. 1.
How Do I Figure Out How Many MegaPixels Are Necessary for Printing a Photo at a Specific Size?
So much for your right to resell MP3 music files: a U.S. District court just decided that the resale of MP3 files — where those files are transferred by copying — officially violates the Copyright Act. The Wall Street Journal reports "people familiar with the device's production" as saying the next iPhone is on its way for "a possible summer launch." To see what Facebook has become, look no further than the Hutzler 571 Banana Slicer.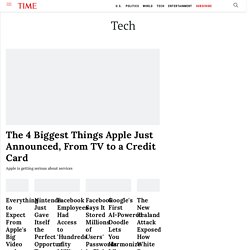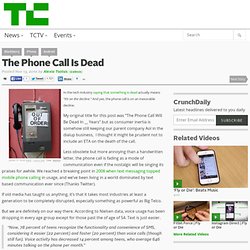 The Phone Call Is Dead
photo © 2008 mike | more info (via: Wylio) In the tech industry saying that something is dead actually means "It's on the decline." And yes, the phone call is on an inexorable decline. My original title for this post was "The Phone Call Will Be Dead In __ Years" but as consumer inertia is somehow still keeping our parent company Aol in the dialup business, I thought it might be prudent not to include an ETA on the death of the call. Less obsolete but more annoying than a handwritten letter, the phone call is fading as a mode of communication even if the nostalgic will be singing its praises for awhile. We reached a breaking point in 2008 when text messaging topped mobile phone calling in usage, and we've been living in a world dominated by text based communication ever since (Thanks Twitter).
Are you a responsible digital citizen?