Streaming
Wifi Radio Review
Macworld reviews the Pure Evoke Flow saying "if you understand the Evoke Flow's limitations and embrace its primary purpose—a fairly flexible radio as at home at the beach as it is in the kitchen—it may be for you." That doesn't sound like unconditional thumbs up to us so it's worth digging deeper into the review. The sound quality is acceptable, producing "quality akin to that of a decent clock radio—perfectly fine for the kitchen or bedroom or for spoken-word content, but not something that's going to blow you away sonically."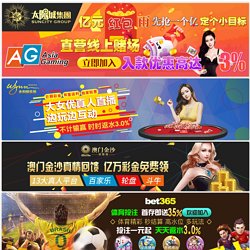 Premier Christian Media: Our Mission
Premier's aims To build a distinctively Christian radio station that is commercially successful and true to its mission statement; To nurture, encourage, equip and build up the faith of Christians; To make Christian values and beliefs accessible to non-church-goers; To encourage greater mutual understanding and co-operation between members of the different churches and denominations; To express the perspective of Christian belief in relation to current issues and events; To campaign for truth in areas of concern; Through Lifeline, provide help and advice to people who are suffering or need comfort whether they believe in God or not; To produce entertaining and informative programmes and to become recognised over the longer term as a centre of excellence for Christian media. Who are we trying to reach? Who is our target audience?
The Word - 26 - Male - UK - www.myspace.com/thewordismusicdotcom
Live Sports Radio | Live Premier League | Live Scores
Talksport (styled as talkSPORT), owned by UTV Radio, is one of the United Kingdom's three terrestrial analogue Independent National Radio broadcasters, offering 24 hour sports radio service broadcast from London to the United Kingdom. Its content includes sports phone-ins, discussion and live sports commentaries. It is transmitted on 1089 and 1053 kHz across the UK and digitally via DAB digital radio, Freeview, Sky, Virgin Media and Freesat. Talksport is also streamed online; however, due to rights restrictions on live coverage, some live sport commentaries are not available online.
talkSPORT