Shopping
Coolest Gadgets and design
While the buzz is all about how "disappointing" sales of the iPhone 5 have been that is only because sales were projected to be six to ten million and they have "only" sold 5 million. There have been almost as many negative comments on Social Media as positive ones – with the mapping app being the greatest disappointment – so big that Apple's CEO recommends downloading other map apps. In this short video we hear from Social Media analyst Murray Newlands on what people are saying across the Internet about the new iPhone 5: If you want to see the graphs mentioned in that [...] The internet has completely revolutionised the way in which we go about various aspects of our everyday lives. The way we work and play have changed.
Shopping Journal - Arts, Electronics, Reviews and Trends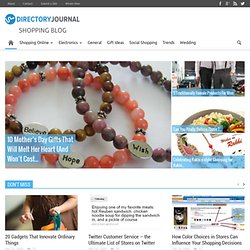 D&G Online Store - Dolce & Gabbana Group
Ethical Gifts- Artisan Made, Globally Sourced, Fair Trade Gifts
When it comes to infusing liquor with creepy, crawly creatures, it seems nothing is off limits. In some countries, particularly in South Asia, using venomous snakes to spike or season alcohol is considered a delicacy. The beverage may have healing properties and it may make the mouth tingle.
Wyrd - Design Gadgets and Oddities
Online digital photo printing - PhotoBox
The co-operative ethical water campaign - Home page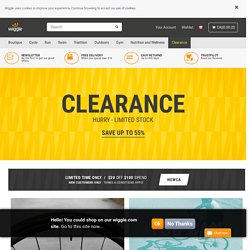 In stock, ready to buy now Black/White/Grey UK 10 Black/White/Grey UK 10.5
Home - Micah Clothing
Woolworths.co.uk - Full of Toys, Entertainment, Kids Clothing, Party Ideas & Pic n' Mix
NexTag - Compare Prices Before You Buy