Shipping
H.M.S. Victory
Experimental Sub dive in Monterey Bay of the DeepFlight Aviator. In a radical redesign of the submarine, it "flies" underwater like an airplane rather than using ballast like a blimp. The designer, Graham Hawkes, thinks that a variation of this design could reach the bottom of the deepest trench in the ocean. A submersible is a small vehicle designed to operate underwater. The term submersible is often used to differentiate from other underwater vehicles known as submarines, in that a submarine is a fully autonomous craft, capable of renewing its own power and breathing air, whereas a submersible is usually supported by a surface vessel, platform, shore team or sometimes a larger submarine. In common usage by the general public, however, the word submarine may be used to describe a craft that is by the technical definition actually a submersible.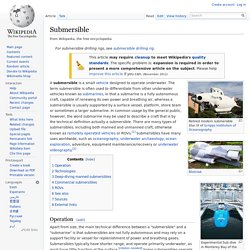 Submersible
Nautile: Miniature submarine
French Research Institute for Exploitation of the Sea (fleet and under water systems)
French Research Institute for Exploitation of the Sea
HMS Temeraire was a 98-gun second-rate ship of the line of the Royal Navy. Launched in 1798, she served during the French Revolutionary and Napoleonic Wars, mostly on blockades or convoy escort duties. She fought only one fleet action, the Battle of Trafalgar, but became so well known for her actions and her subsequent depictions in art and literature that she has been remembered as "The Fighting Temeraire". Built at Chatham Dockyard, Temeraire entered service on the Brest blockade with the Channel Fleet.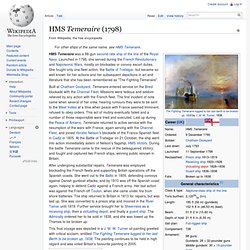 HMS Temeraire (1798)
FitWatch - Free Online Calorie Counter & Diet Tracker / Weight Loss ...