Scandanavian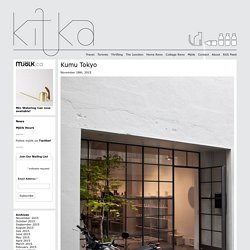 KITKA design toronto
June 28th, 2012 Mjölk: Volume 1 Inspired by Japanese shop and gallery catalogs, this project has been in the works for over a year. We worked closely with book designer Emily Tu, with words by John and photographs by Juli, to bring you the first Volume of what will hopefully be many publications over the coming years. Inside volume 1: Cafe Valand tour – Stockholm
LYX is the Swedish word for luxury. We exist for customers that are special, both in taste and in their willingness to spend a little bit more on unique design. This is why our mission is to do things differently.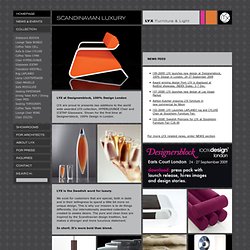 Lyx - Scandinavian luxury Furniture & Light, Contemporary Furniture ...
Modern Furniture, Urban Loft Furniture & Modern Chairs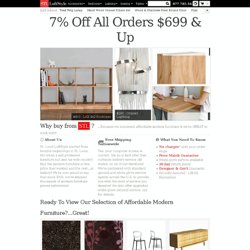 At STL LoftStyle you're guaranteed to find affordable modern furniture suitable for your avant-garde 21st century lifestyle and home. Whether you live in a house, apartment, loft or condo, our beautiful lines of modern chairs and modern sofas will fill your seating needs. Our lines of chic furniture look great and are also efficiently designed to make the most use out of any space. This means our modern furniture lines work exceptionally well as loft furniture. Our relationships with interior designers will make buying new urban furniture for your home, or even office, a pleasant and productive experience. We will work with our designers to help you create a plush, stylish and comfortable abode out of our affordable modern furniture.
modernlink