Restaurant
Cook's Tour | A dining blog with Alison Cook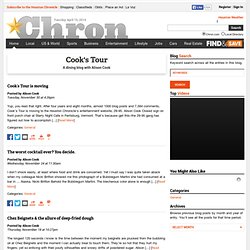 Piola, a brand-new spot in Midtown, is easily the best-looking and most festive pizza parlor Houston has ever seen: alive with bright-colored pendant lamps that give it a madcap carnival feel, set to a Bollywood-to-R&B sound track. All of which would be neither here nor there if the pizza weren't good. But it is. Alison […] [Read More] Categories: Uncategorized What a difference a matter of months has made in the burgers at Southwell's Hamburger Grill West Holcombe location and Goode Company Taqueria, both of which rated a grade of "D" when I tried them in July and April, respectively.
By admin on Tuesday, June 21st, 2011 | Comments Off If you are looking for low priced restaurant and catering equipment then you are in the right place. We have compiled a huge list of most of the equipment you will need at the lowest auction prices on the net.
The Turkey Cafe - Granby Street - Leicester - Home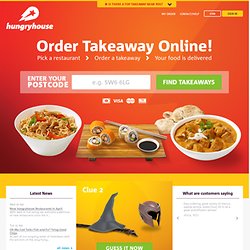 About About hungryhouse hungryhouse is the UK`s premier online platform for takeaway and food delivery.
Takeaway Pizza, Chinese or Indian Food - Eat It Now with Online takeaway order
The Almanack Leicester, Leicester
Travel Photo of the Moment Sunrise Off the Bow The Travel Photo of the Moment is of sunrise off the bow in New Jersey and was taken by joiseyshowaa Photo credit: joiseyshowaa Shark on the Great Barrier Reef – Travel Photo of the Moment The Travel Photo of the Moment is of Shark on the Great Barrier Reef Australia The Great Barrier Reef is the largest coral reef system in the world — so large that it can be seen from space. Stretching over 3,000 kilometers (1,600 miles), the reef structure is comprised of over 2,900 individual reefs and […] Etretat France – Travel Photo of the Moment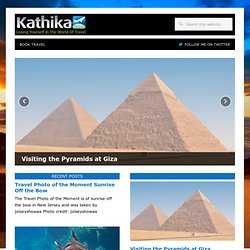 Kathika Travel Website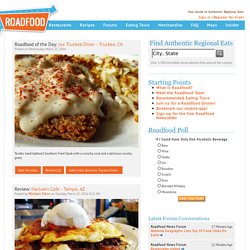 A fixture on Route 138 since 1966, Chez Micheline is an exemplary Quebecoise casse-croûte (snack bar). There is no indoor dining. Customers place orders at the window and carry their own meals back to the car or to one of the picnic tables out back. The counter itself is intriguing – littered with coins so servers can quickly push the right amount of change out along with the food. I was wowed by a house specialty billed as "nouilles Chinoises," a dish reminiscent of the vaguely Asian ya-ka-mein served in New Orleans and in low-end Chinese restaurants in the mid-Atlantic states: boiled then wok-finished elbow macaroni glazed with sweet soy gravy, laced with caramelized onions and shreds of pork under a mantle of chopped scallions.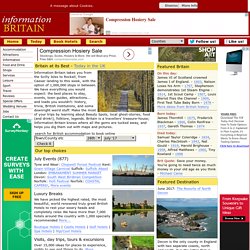 On this day:Archbishop of Canterbury Martyred by Vikings - 1012, Drake Attacks Cadiz - 1587, Cook reaches Australia - 1770, Waco Siege Ends - 1993 - More dates from British history Born today:Adrian Haworth - 1768, John Phillip - 1817, Edmund Henderson - 1821, Margery Ashby - 1882, Richard Hughes - 1900, James Mollison - 1905, Dickie Bird - 1933, Dudley Moore - 1935, Tim Curry - 1946, Sue Barker - 1956, Kelly Holmes - 1970 Died today:Thomas Sackville - 1608, Richard Price - 1791, Lord Byron - 1824, James Gambier - 1833, William Havergal - 1870, Benjamin Disraeli - 1881, Charles Darwin - 1882, John Symonds - 1893, Henry Newbolt - 1938, Sidney Keyes - 1943, Gerald Berners - 1950, Anthony Tudor - 1987, Daphne du Maurier - 1989, Benny Hill - 1992, James G Ballard - 2009
Information Britain