Restaurant
Cook's Tour | A dining blog with Alison Cook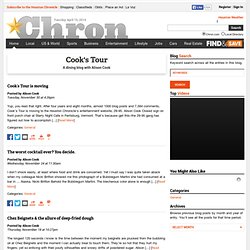 Piola, a brand-new spot in Midtown, is easily the best-looking and most festive pizza parlor Houston has ever seen: alive with bright-colored pendant lamps that give it a madcap carnival feel, set to a Bollywood-to-R&B sound track. All of which would be neither here nor there if the pizza weren't good. But it is. Alison [...] [Read More] Categories: Uncategorized
By admin on Tuesday, June 21st, 2011 | Comments Off If you are looking for low priced restaurant and catering equipment then you are in the right place. We have compiled a huge list of most of the equipment you will need at the lowest auction prices on the net.
The Turkey Cafe - Granby Street - Leicester - Home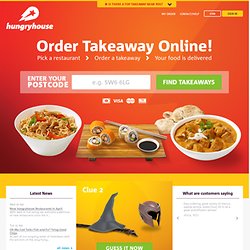 About hungryhouse hungryhouse is the UK`s premier online platform for takeaway and food delivery. With more than 10,000 restaurants on our platform, ordering food delivery from your local takeaway has never been easier.
Takeaway Pizza, Chinese or Indian Food - Eat It Now with Online takeaway order
The Almanack Leicester, Leicester
Travel Photo of the Moment Sunrise Off the Bow The Travel Photo of the Moment is of sunrise off the bow in New Jersey and was taken by joiseyshowaa Photo credit: joiseyshowaa Shark on the Great Barrier Reef – Travel Photo of the Moment The Travel Photo of the Moment is of Shark on the Great Barrier Reef Australia The Great Barrier Reef is the largest coral reef system in the world — so large that it can be seen from space. Stretching over 3,000 kilometers (1,600 miles), the reef structure is comprised of over 2,900 individual reefs and […] Etretat France – Travel Photo of the Moment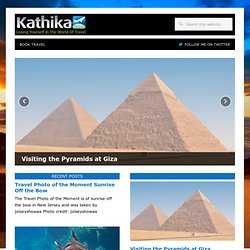 Kathika Travel Website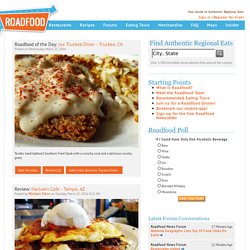 Much like my love of ceviche, when I went to Hawaii, one of my missions was to find the best poke in the islands. Poke (pronounced po-kay), is the quintessential Hawaiian Roadfood treat. Using local ingredients and made by "local boyz", a good poke takes humble ingredients and makes a delicious bite of marine freshness. Poke is basically fresh fish marinated with seaweed, spices, onion, sesame oil, soy sauce and other items added. Roasted kukui nut, the Hawaiian candlenut, also adds crunchiness and flavor to the mix.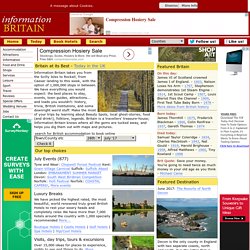 On this day:Henry VIII becomes Head of Church in England, - 1535, Elizabeth I crowned - 1559, British Museum Opens - 1759, Regent's Park Ice-Skating Disaster - 1867, First BBC Sporting Commentary - 1927 - More dates from British history Born today:William Prout - 1785, Ivor Novello - 1893, Charles Hill - 1904, Hugh Trevor-Roper - 1914, Margaret Beckett - 1943, Pete Waterman - 1947, Claudia Winkleman - 1972 Died today:Lady Emma Hamilton - 1815, Charlotte Schreiber - 1895, George Nares - 1915, Neil Gunn - 1973, Sydney Goodsir Smith - 1975, Gordon Jackson - 1990
Information Britain