Qblog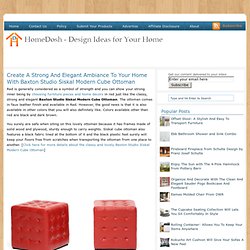 Engineered Wood Flooring is not something people outside of the flooring industry know much about, and you might be surprised to know that it is actually the most common place flooring used today. To rectify the overshadowing of this pioneering type of floor, I have prepared some top facts about engineered wood flooring that will turn your head right away from laminates and have you pulling your carpets up just to get an engineered wood floor fitted in. What is engineered wood flooring? Unlike laminates, engineered wood floors actually look alike to a solid wood floor.
Home Dosh - Home Decoration | Kitchen Decoration | Bathroom Design ...
A212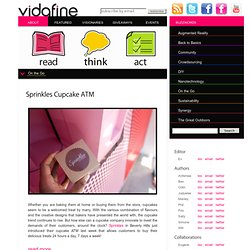 From Inspirations to Your Everyday Lifestyle
Whether you are baking them at home or buying them from the store, cupcakes seem to be a welcomed treat by many. With the various combination of flavours and the creative designs that bakers have presented the world with, the cupcake trend continues to rise. But how else can a cupcake company innovate to meet the demands of their customers, around the clock? Sprinkles in Beverly Hills just introduced their cupcake ATM last week that allows customers to buy their delicious treats 24 hours a day, 7 days a week! Photo Courtesy of Droog.com
Modern Urban Living: A Modern Industrial Design Blog.
Hometone: Contemporary Home Improvement trends